Athlete Spotlight: Emma Carpenter
Last Updated:

December 16, 2022
3 min. read
Emma has already received some of the highest honors showing her strength and talent, and yet golf was not even on her radar before the age of 12. Before she discovered her passion for the sport, Emma was involved in travel volleyball, soccer, music and theater. Then one day her dad came home and said she was entered in a drive, chip and putt challenge – and she won. This unlikely moment in time solidified her passion for the game and she never looked back.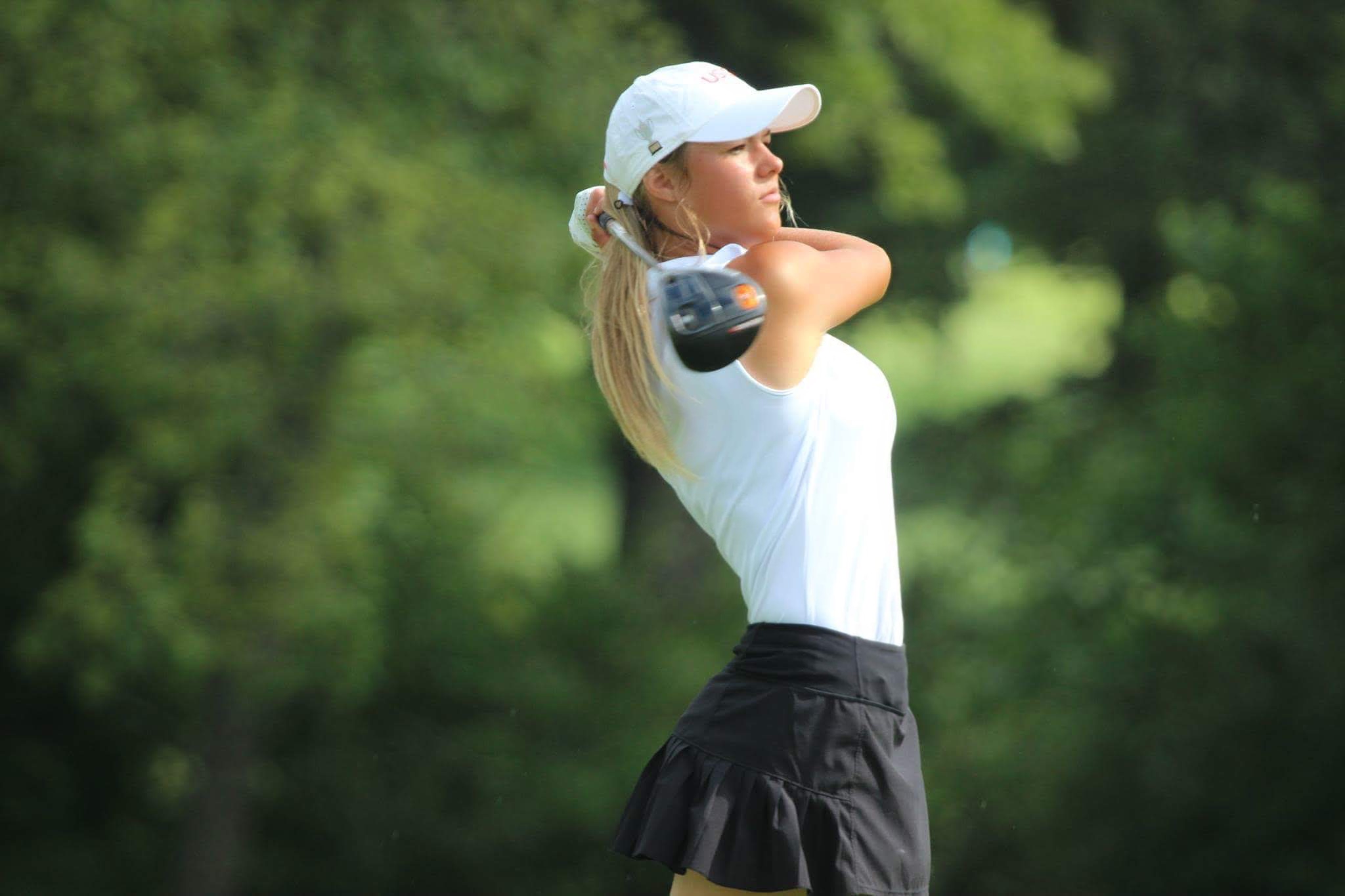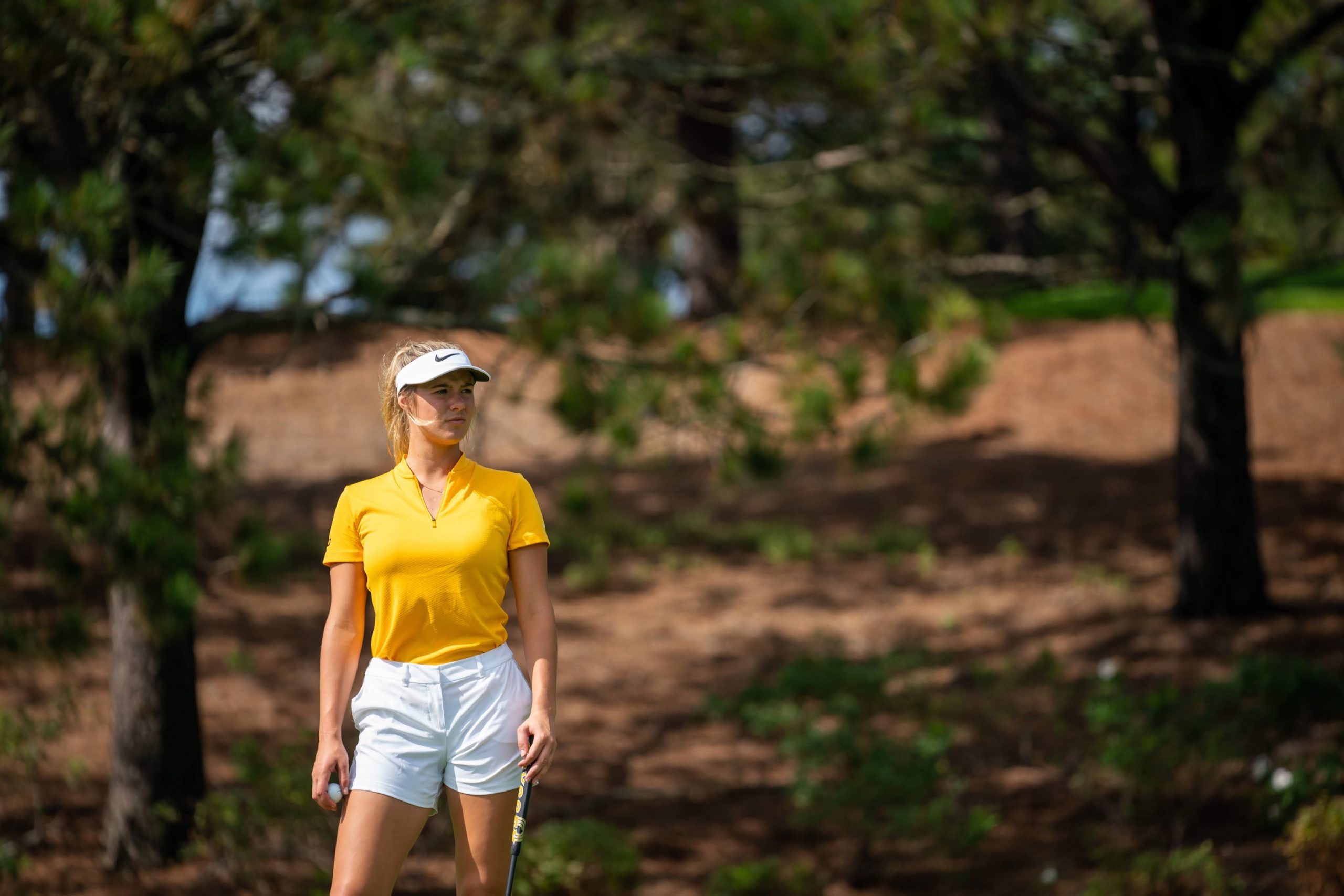 Once she reached high school, she came to see there was often gender bias in the game. Not letting that stop her from pursuing her passion, she made the decision to try out for the boys' team.
Playing from the same tees as the rest of the team, she made it, eventually becoming the #1 player on the team, regularly taking on–and defeating–the competition. Hungry to compete and get more experience in the game, Emma is grateful for the knowledge she gained on her high school golf team.
"When I showed up to a tournament that was 100 boys and I was the only girl, I was doing it not only for myself, but for any other female golfer, any other female athlete who's trying to prove that they are just as good. That women should have just as much opportunity to compete as the boys do."
Now, as a college athlete, Academic All-American and Big Ten Sportsmanship award-winner, she takes pride in being a role model for girls in the sport.
Whenever I hear from young girls who are interested in getting into the game of golf, it makes me so happy and so excited because I know that I have certainly been lucky to have golf in my life.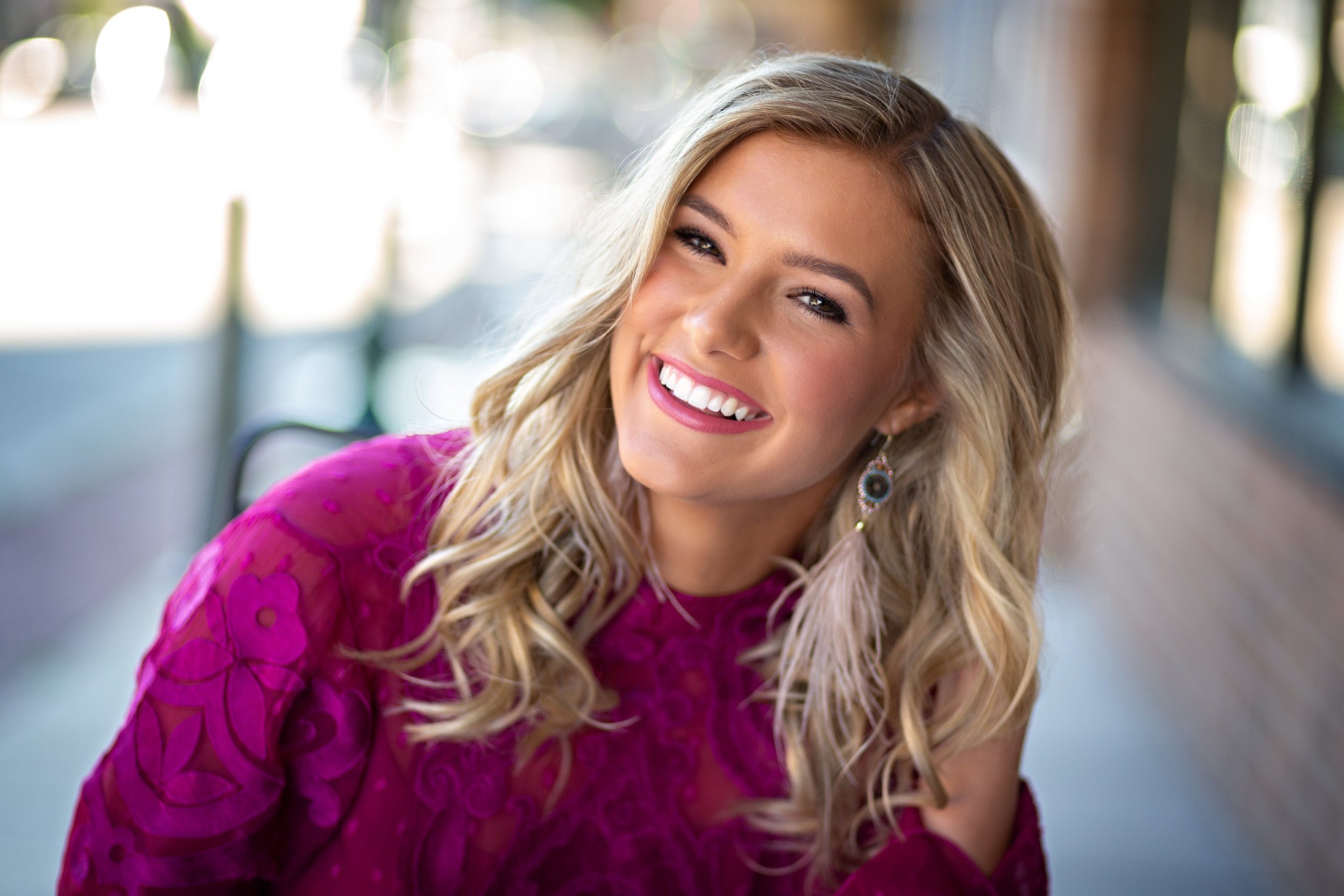 In addition to being a student athlete, Emma hosts 5 Clubs podcast with Gary Williams highlighting the latest in the world of college golf. She is also a sideline reporter providing play-by-play and color commentary for Gopher sports teams on the Big Ten Plus network. Studying at the Hubbard School of Journalism, she has been published in the Minnesota Daily and won a Student Emmy Award. Always staying true to herself, Emma still makes time for the passions she acquired before she discovered golf and has performed the National Anthem for other university sports and Big Ten Championship events.
To learn more about Emma and follow her career, you can visit her website and follow her on Instagram.