Athlete Spotlight: Hannah Gregg
Last Updated:

March 29, 2023
3 min. read
Hannah Gregg's golf career was right on track until the COVID-19 pandemic put her career on hold. With no mini tour events and virtually zero development tournaments being held, Hannah lost her sponsors. Which made her pursuit of becoming a professional golfer much more challenging.
"If you talk to pretty much anyone on the mini tours, they will tell you the hardest part is finding the funding to make your career last long enough to make it big."
Despite the financial hurdles, Hannah was determined to push forward by taking matters into her own hands. With the help of her boyfriend, she founded Short Game Gains (SGG) – a golf practice aid company that would help Hannah continue to fund her golf career.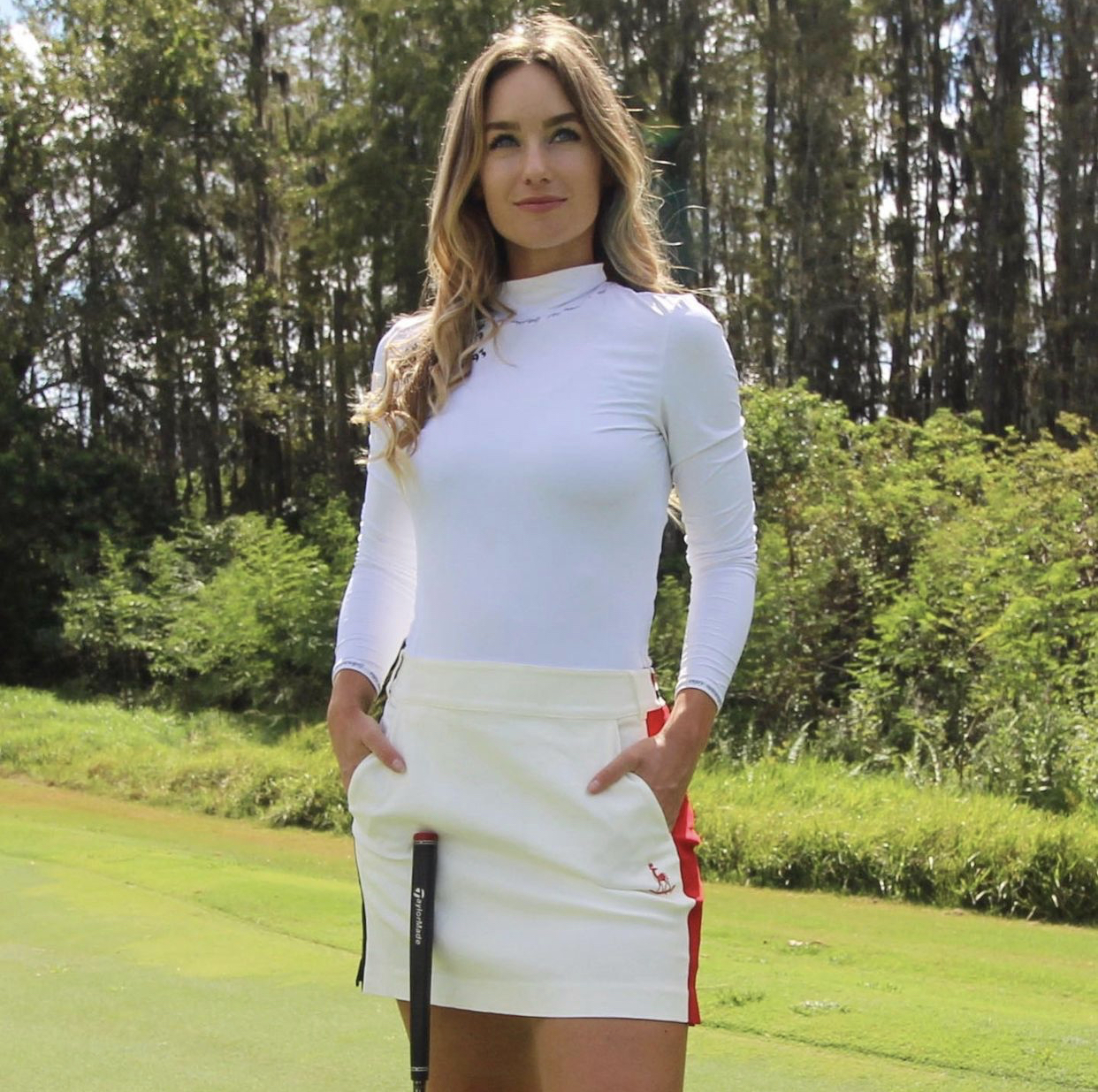 In just three years, SGG grew exponentially. Golf Digest awarded the company with an Editor's Choice Award for working with coaches, pros, and PGA and LPGA golfers. SGG was also featured multiple times on the Golf Digest Hot List and awarded Golf Magazine's Best New Product of 2021. It's also been purchased and used by multiple major winners and expanded to retail and other e-commerce platforms like Golf.com's Pro Shop. With all that growth, SGG has helped supplement her sponsorships to allow Hannah to continue playing professional golf on the Epson Tour. Now, Hannah is determined that SGG continue to be a resource for other women golfers.
"We've funded a mini tour players' entry, travel and housing for the Arizona Open. We also provided full practice kits to multiple First Tee chapters and we are looking to do more [for women golfers]!"
Making it professionally is a challenge but even entering the sport can be tough for women. For anyone looking to get into the game, Hannah has some advice.
"I think even if you just do it recreationally, it's a conversation starter. It's a great thing to have if you want to go into corporate America. I definitely recommend women at least getting comfy and trying it out. It's not going to be fun right at first because golf is really hard. Go a little bit easy on yourself… Golf is one of those things that no one is good at when they start. Just have fun, don't have too many expectations in the beginning."
To follow Hannah's professional golf journey and learn more about SGG, follow her on Instagram @hannahbgg.