Athlete Spotlight: Tisha Alyn
Last Updated:

December 16, 2022
3 min. read
We had the opportunity to partner with trick shot artist and content creator Tisha Alyn during the U.S. Women's Open in Pinehurst, NC earlier this year.
When discussing ways to make the game more inclusive, Tisha pointed out that even small language changes make a big difference. "Whether it's 'forward tees' vs 'ladies tees' or the women's side of going to the store or the men's side of going to the store. Even for myself, walking into a pro shop and they're like, 'Oh, who's going to be joining you today? Or Is your boyfriend going to be joining you today?' and I'm like, 'So actually my girlfriend will be playing with me today.' It's just that language change, and encouraging it."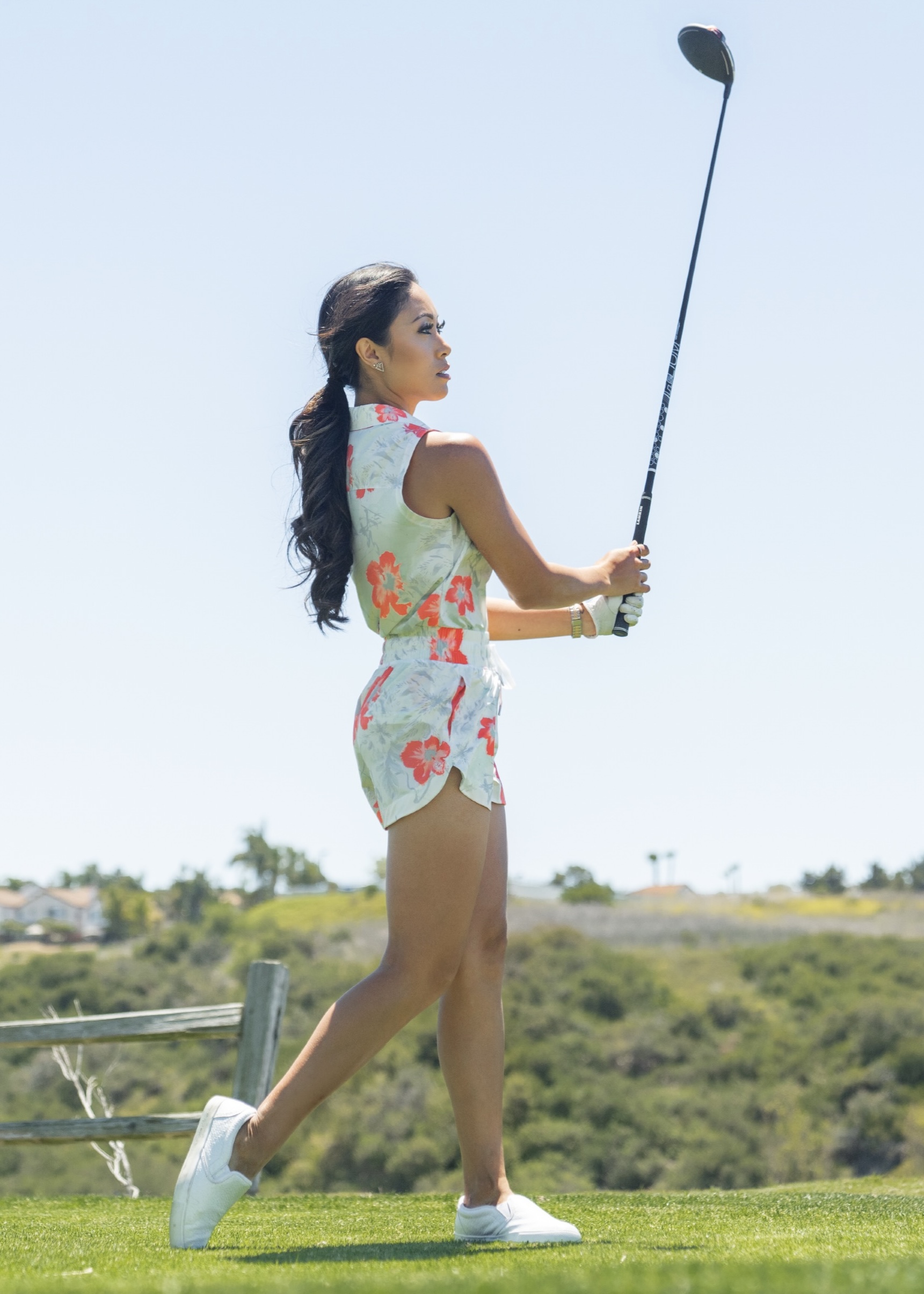 And she's not just talking the talk. When it comes to making a difference for women in golf, Tisha Alyn is doing her part-and having a blast.
Filipino-born Alyn began playing golf at the age of 3 and by the age of 7, was playing competitively. At 11, she became the #1 Junior in Illinois and continued her playing career as a D1 college athlete at Cal-State Fullerton.
After three years on the Symetra Tour (now the Epson Tour), she decided to take her golf career in a different direction in 2018. While documenting her journey on the mini tour circuit and gaining a social media following, she did something that is often difficult to do in golf: show off her personality.
My goal when anyone comes to my social media is to see how fun golf is, and how fun life can be in a sport such as this.
With her energetic and positive personality, Tisha uses her platform to push boundaries, entertain, educate and encourage others to have fun on and off the course. She also sees herself as a role model for women and girls in golf and the LGBTQ+ community. Focused on spreading awareness and advocacy, she works closely with The Trevor Project, a non-profit that provides mental health support and resources for LGTBQ+ youth.
I'm going to show that women can be really cool and badass and we rock it just as hard.
To learn more about Tisha, you can visit her website and follow her on Instagram, TikTok, Twitter or YouTube.