Elisa Gaudet Shows Golf IS a Woman's World
Last Updated:

August 16, 2021
7 min. read
Elisa Gaudet is an international whirlwind these days, spending her 2021 summer in Europe preaching the gospel of the exploding women's golf scene. She's one of the many Wonder Women – like the similarly sounding actress Gal Gadot in the super-heroine film series – who are making golf even cooler for women.
"Golf definitely enriches your life, with an introduction to the sport and the friends you make," Gaudet, an author, actress, executive, golf enthusiast and the 2016 founder of Women's Golf Day, said in early August from Paris. "It's the shared goal of trying to get better at something and valuing your time together. We're giving women an opportunity – no matter their age, race, religion, language, geography or economic status – to play."
The Game is Growing
Female golf participation has grown dramatically over the last few years on several fronts, getting over the barrier of an intimidating introduction.
In April, 82 young women played in the second Augusta National Women's Amateur and 40 junior girls competed in the girls' divisions of the eighth Drive, Chip and Putt National Finals in the days leading into the Masters Tournament. Both events were held on the grounds of Augusta National. The Women's Amateur was the 2018 brainstorm of Augusta National and Masters Tournament Chairman Fred Ridley, who has three daughters.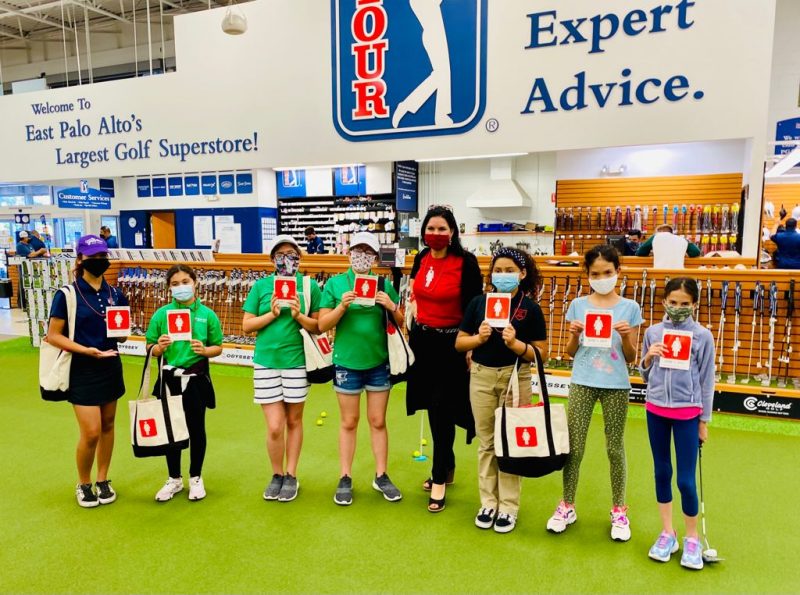 "I personally couldn't have imagined it being as impactful as it was, but it caught the attention of everybody, every age, girls, guys," Rachel Heck, 19, said about participating in the 2021 Augusta National Women's Amateur. "I know my guy friends are just so beyond jealous, and all the little girls at my course ask me if I'm going to play Augusta. Growing up, I [could] picture myself being 10 years old, looking up to the pros. But to actually have that stage before that to look up to amateur golf for women, to be able to look at these women playing Augusta is just really special. And I think it will continue to grow the women's game."
More women are playing, evidenced by the National Golf Foundation's numbers that show the on course/off course golf participation is currently made up of 31 percent female golfers, a 4-percent share growth and 3.5 million new golfers over the last seven years. NGF statistics are even more scalable among junior golfers. In 1986, the first year the NGF tabulated junior golfers' makeup, 14 percent were female. More than 33 percent are girls in 2021, suggesting that the overall female percentages will increase. The female trend was part of a general uptick in rounds played last year when golf was embraced as a safe recreational pursuit during the pandemic.
Women Are Achieving More Than Ever
This follows doors opening at some of the world's most notable and exclusive private clubs. Augusta National included its first women members in 2012 including former U.S. Secretary of State Condoleezza Rice. After nearly three centuries, Muirfield Golf Club in Scotland welcomed its first 12 female members in 2019 and will host its first Women's Open Championship in 2022. Pine Valley, annually rated the top course in the world and an all-male club for 108 years, announced its first women members in 2021, including World Golf Hall of Famer Annika Sorenstam. Also, Suzy Whaley just completed her two-year term at the end of 2020 as the PGA of America's first female President.
Mix in some high-level cross-tour events occurring in 2021. The European Tour, Ladies European Tour and LPGA joined forces for The Scandinavian Mixed Hosted by Henrik & Annika, combining men and women competing for the same trophy, and, in coordination with musician Niall Horan, the ISPS Handa World Invitational in Northern Ireland, with men and women sharing the course and earning equal shares of the purse in separate competitions. Finally, mix in the early August quest for gold at the Tokyo Olympics when the women battled for three spots on the medals podium, with American Nelly Korda taking gold.
Gaudet Wants To Keep The Momentum Going
Gaudet is particularly psyched about her brainchild, Women's Golf Day, scheduled for its seventh playing on June 7, 2022, as a four-hour global experience over a 24-hour period in a fun and non-threatening environment where women and girls of all ages can experience golf for the first time or current players can play and engage with women interested in golf. The locations vary: public and private golf courses, off-course venues, retail locations and virtually, following registration at www.womensgolfday.com. By 2021, approximately 900 locations in 68 countries (Africa, Saudi Arabia included) have cumulatively participated, mostly done virtually recently due to the COVID-19 pandemic's prolonged presence, suggesting that hoped-for normalcy in the future will rachet the participation up even higher.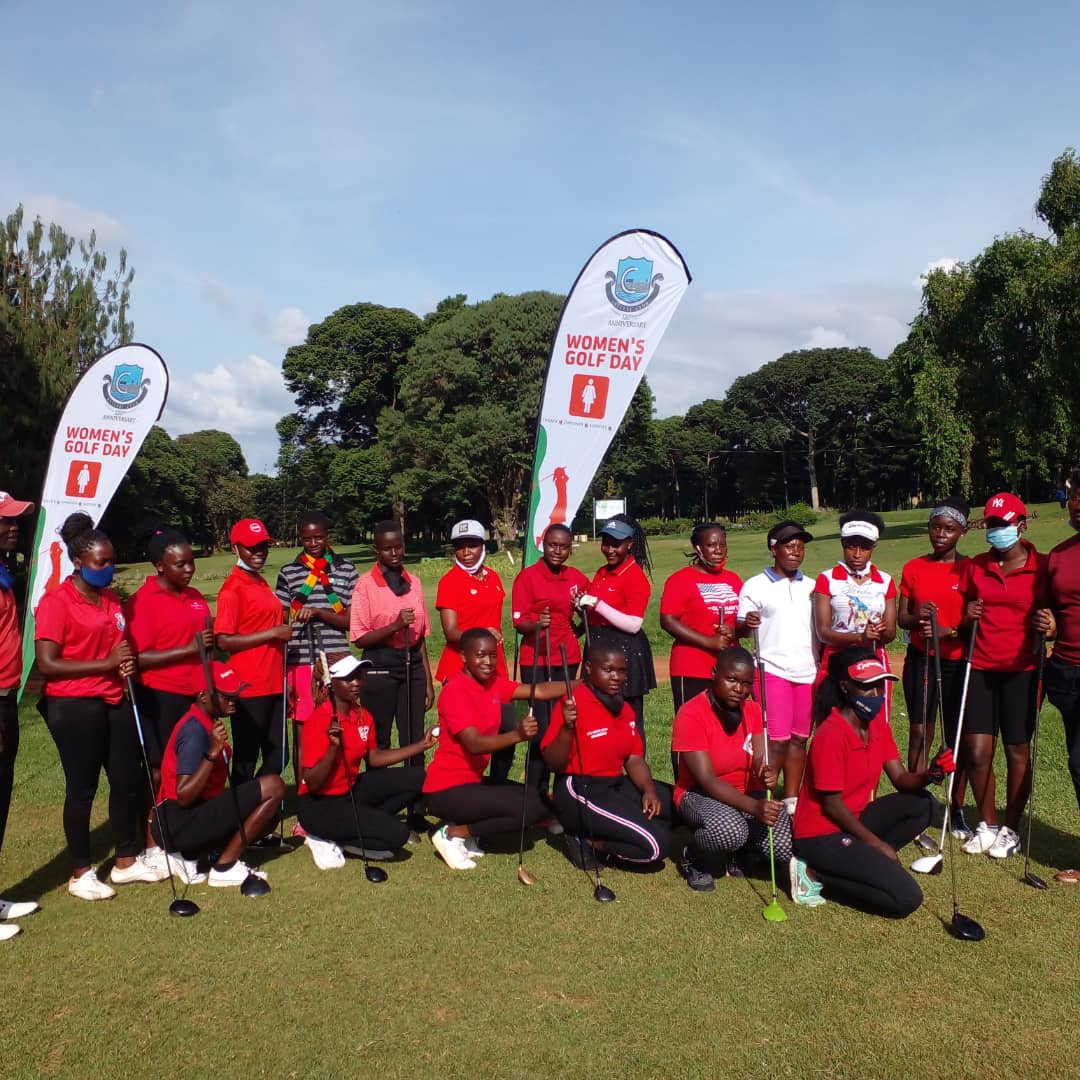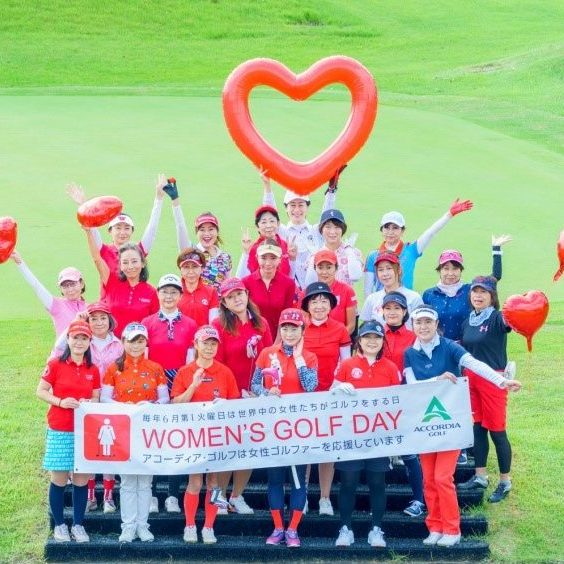 "The format is always the same, for the first two hours you can either play nine holes, or go to the driving range and do some chipping or putting," Gaudet said. "Then the second two hours is dedicated to socializing, so it could be a lunch, afternoon tea or cocktails, depending on what the club wants to do or what time of day it is. It's more like a public facility or private facility global party – light, happy and for fun."
The next step across the board is retention, an issue that golf is tackling in the participation spurt. With corporate sponsors such as Callaway, TopGolf and the PGA Tour Superstore and more on the verge, Women's Golf Day is moving in the right direction.
"These women are equally equipped to leave the sport also, so we have work to do," Gaudet said. "I remember going to a sports business conference and hearing the NFL and NBA discuss women as economic influencers. The term 'golf widow' still sticks out with a negative connotation for golf. We're trying to eradicate that. We need to understand that women are the gateway to more success. This isn't just a get together where people get a cocktail, but realize, like some of our business partners, that we're triangulating and moving product."
And mountains.