Inside The Ropes with Golf Pride Tour Manager Brett Zollman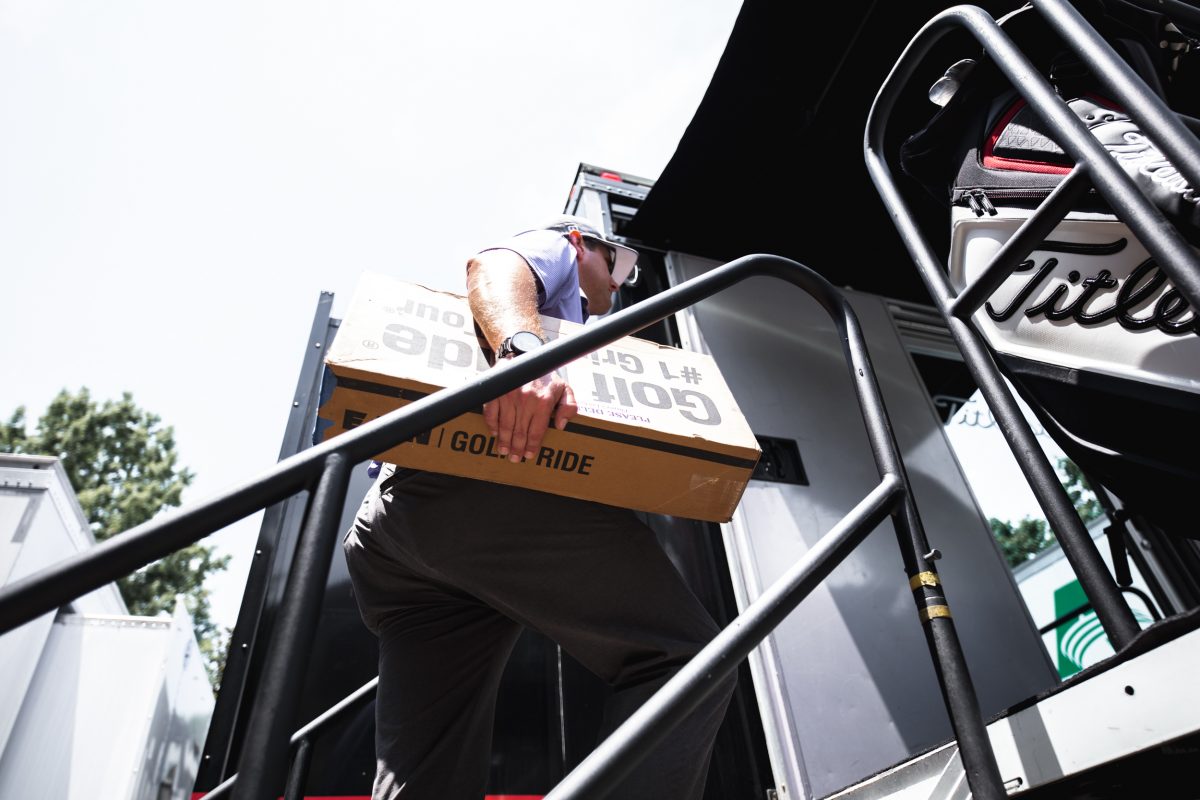 Brett Zollman spends nearly 40 weeks on the road every year traveling to PGA Tour, LPGA Tour, Korn Ferry Tour and collegiate events, ensuring that the best players on the planet have the grips they need to play to their fullest potential – and that Golf Pride remains the #1 Grip On Tour.
Read on to hear from Brett about what it's like working with Tour players, grip preferences of elite players, and his favorite places to visit while out on the road.
How long have you worked in golf & what is your background in the game?
I started working in golf as soon as I graduated from college in 2009, and I worked at a course throughout high school – that's where my passion for the game really began to grow.
How long have you been with Golf Pride and what brought you to the company?
5 years now. The products that we make, and the fact that Golf Pride is always pushing the limits to get better are what drew me here. That type of culture and quality of the people are not things you see at every company.
What do you enjoy most about the job?
I would say helping the players is probably at the top of the list. Being able to help people play the best golf they can is a great feeling and the reason that we do what we do. From colleges to the LPGA and all the way up to the PGA Tour, everyone is always trying to get better – and that type of attitude is contagious.
What does your typical week out on Tour look like?
A typical week for me on Tour usually follows the same pattern. I'll travel to my destination on Sunday and get acclimated to the time zone. First thing Monday morning, I'm delivering and replenishing all the Tour Trucks with the grips they'll need for that week.
After that, I'll be open and flexible based on what's needed. That can include re-gripping clubs for players, fitting players into new grips, and working with players who may have a question about what a new grip will do differently than their current grip. With over 140 players in the field each given week there is always something that comes up.
How do you divide your time yearly to cover the PGA, Champions, Korn Ferry, and LPGA Tours – plus college golf?
Working multiple Tours is a challenge, but we do our best to spend as much time on each one as possible. We focus a lot of time and energy on the PGA Tour because that is the main lifeline to golf for the average golf fan and provides the most visibility for us as a brand that does not pay players to use our equipment.
However, in recent years, the LPGA, Champions Tour, and Korn Ferry Tour have been getting more TV time so the public is starting to learn more about these world-class players. Traveling most weeks of the year allows us to visit all of these different Tours at times when the others may have the week off.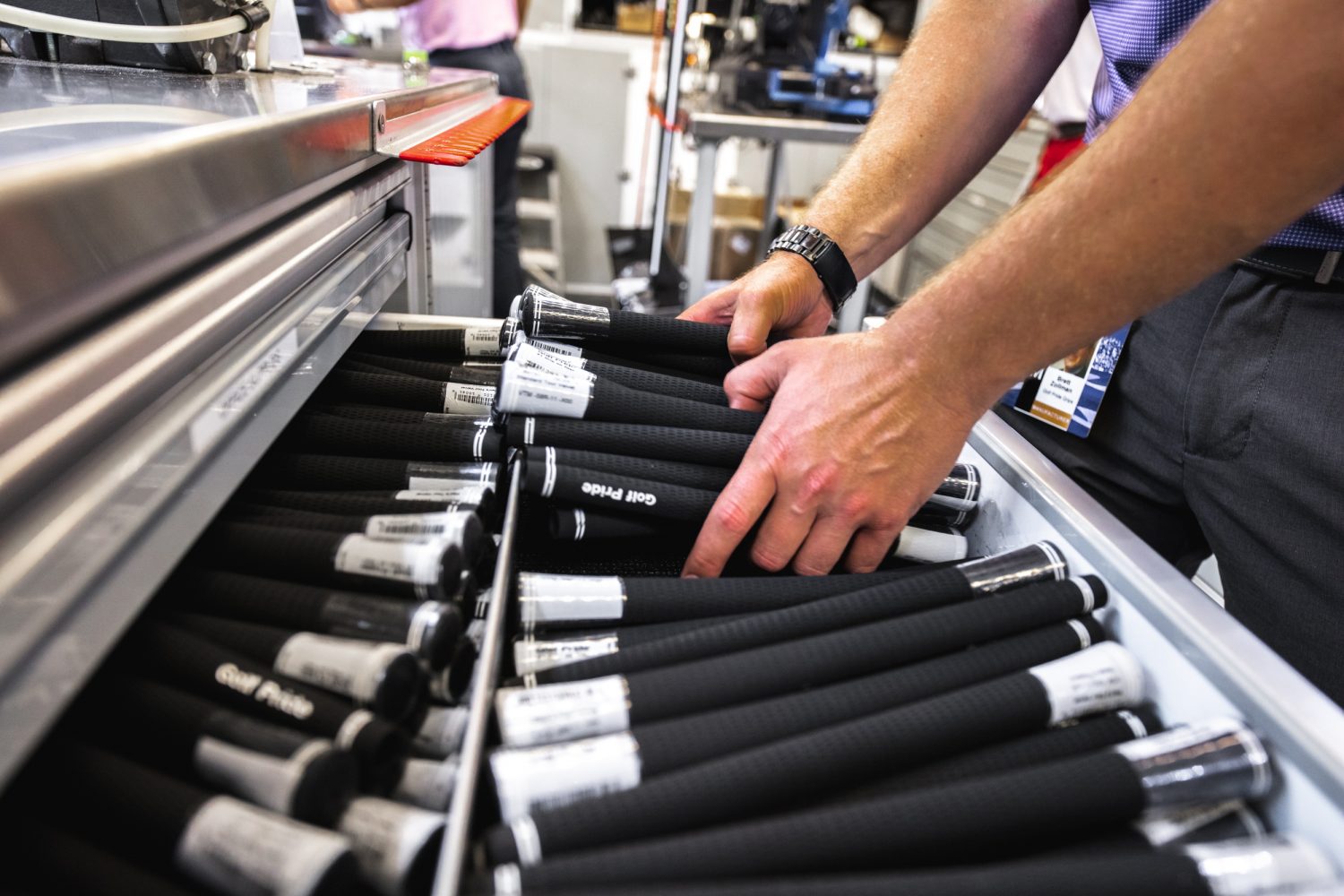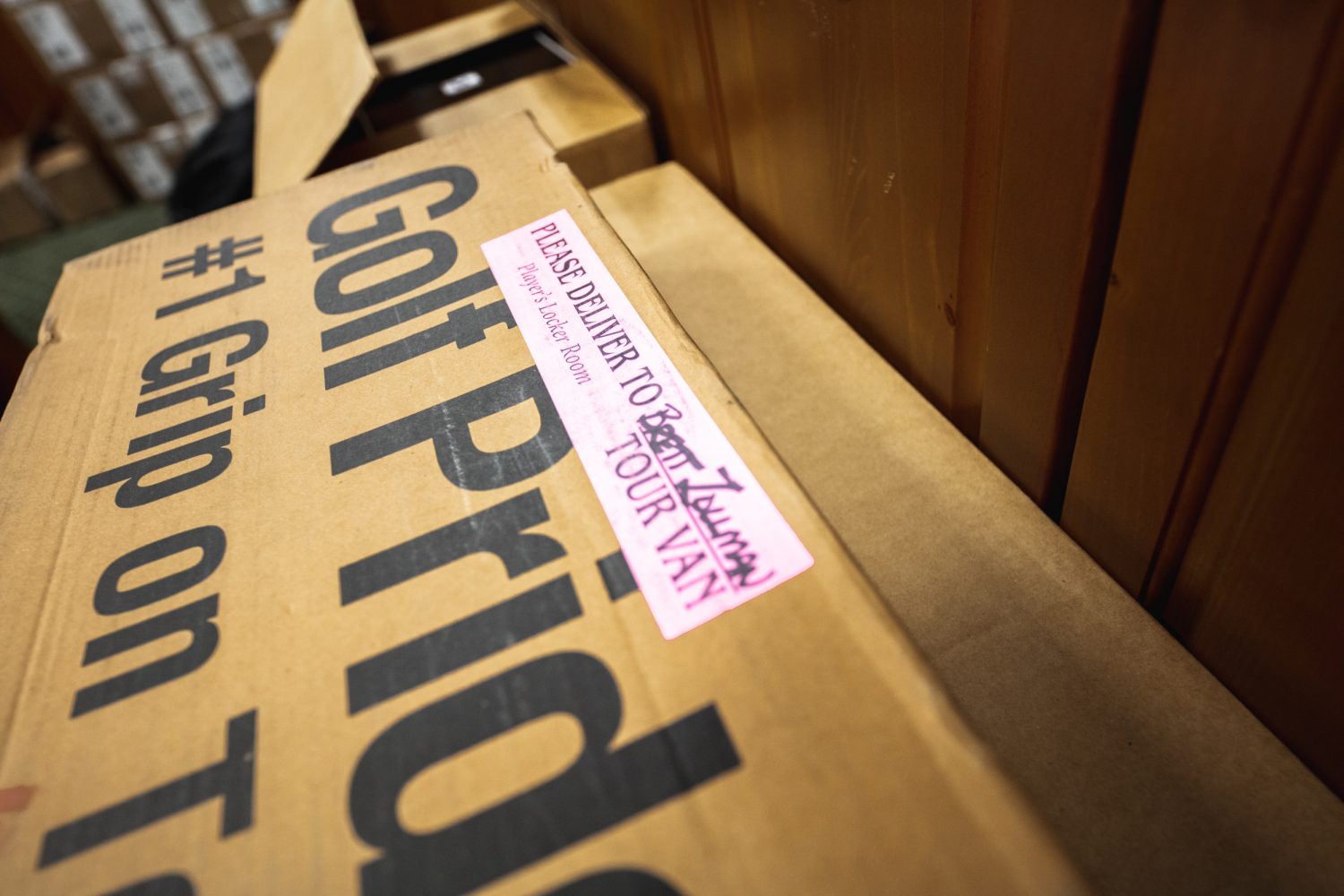 What does the process of fitting Tour players for grips look like? How often do Tour players either replace their grips or look to switch grips?
Just like it does with amateurs, fitting Tour pros for grips is totally player-dependent. Most of the time, the players on the PGA Tour & LPGA Tour know what they like from years of playing professionally, so we just make minor tweaks to things like sizing or adding extra wraps of tape. 
When you work with the younger players, they often have not seen or had the chance to try the entire line that we offer, so there can be a bit of a learning curve to understand what the differences are between grips like sizing, colors, weight, firmness, levels of cord exposure, and more. 
That being said, when we launch an entirely new family of grips, there is a learning curve for everyone regardless of Tour or experience level. Luckily for us, there are plenty of guys and girls who are willing to learn and listen to see if the new option may be able to help their game get to the next level. One shot can make all the difference out here.
What differences in grip preference do you see between male and female Tour players?
The main differences would be grip size & colors.
You do not see many midsize grips on the LPGA, which is a growing trend currently on the PGA Tour. Similarly, you don't see too many undersize grips on the PGA Tour; you see quite a bit of smaller grips on the LPGA.
Some LPGA players also are more likely to take advantage of different or unique color options available to them. PGA Tour players typically prefer a more traditional color scheme (black / white).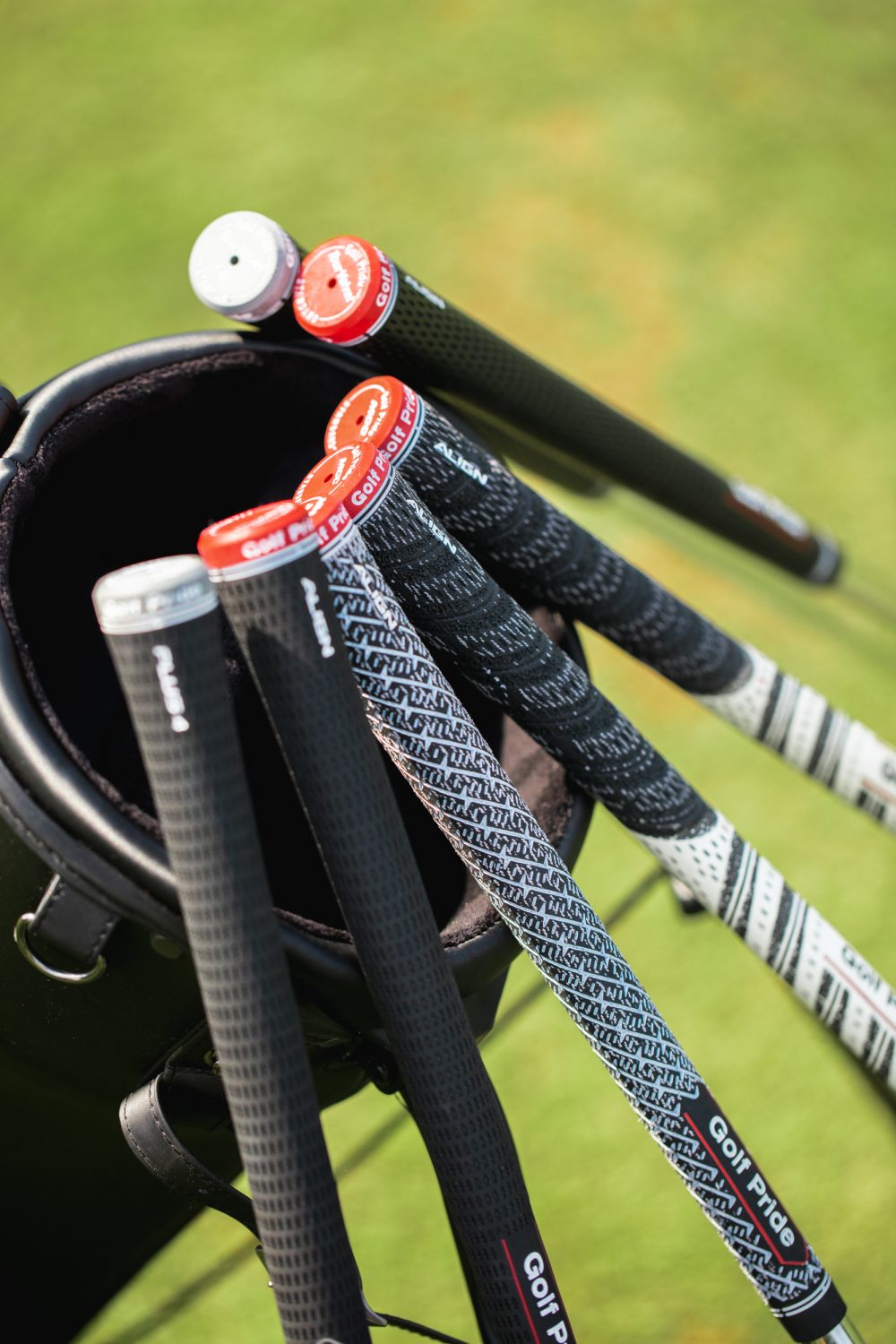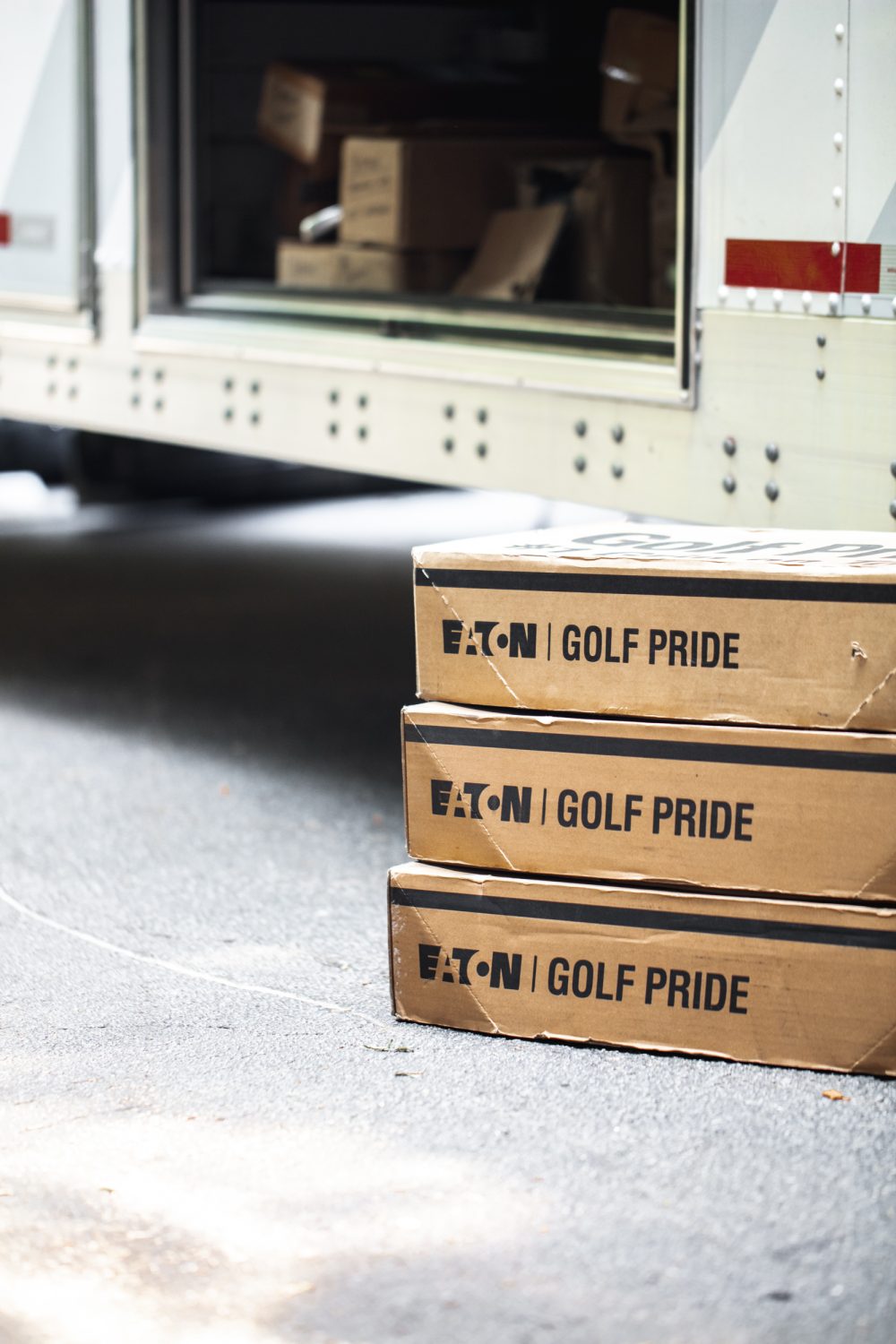 What are current trends in grips with Tour players over the past few years? i.e. more players going to hybrid or cord grips, more rib/ALIGN usage, more players using tape buildup, if anything?
The PGA Tour is definitely trending towards bigger grips and more tape buildup. We find that most players use a larger grip either by building up the tape underneath or by using a midsize grip, which was a huge inspiration for our Plus4 Technology.
Since we launched the ALIGN family of grips, we've seen more players trying the technology every month. They're starting to understand the benefits that the ALIGN Technology can bring to their game and what we've seen is that most players who try it tend to really like it and stick with it.
What are your favorite cities to visit on the Tour schedule?
Two of my favorite cities to visit on Tour are the Monterey / Carmel area near Pebble Beach, and Savannah, GA. The courses, the food, the people, and the towns themselves are so unique and have so much character that I really enjoy traveling there for work.
What are the Tour courses you most want to play?
I've been pretty fortunate to play some of the best courses in the U.S., but there are a few that are on that list. Augusta National is obviously a dream of mine (and most people for that matter). Muirfield Village is somewhere that I've always wanted to play, and another would be Mr. Palmer's place at Bay Hill.
Golf Pride grips are trusted by more than 80% of Worldwide Tour Players, and not one player is paid to use our product. Brett & the Golf Pride Tour team are a major reason that we are the undisputed #1GripOnTour!