V55: A tribute to grip history that built a cult following.
Last Updated:

November 10, 2023
2 min. read
V55. It might be the most "if you know, you know" grip that Golf Pride has ever produced.
For those of you that don't, let's go back to 1955… with the birth of the Victory grip.
The Victory grip and its' revolutionary Grip Rite Swing Rite visual aid was the first grip designed to help players with hand placement. Its' unique design soon won over the hands of golfers worldwide. Helping amateurs play with more confidence, and helping tour pros top leaderboards. There's a reason we said it put the V in victory.
In the early 90's, Tour Velvet was introduced – replicating the feel and performance of the Victory grip – becoming a modern-day tour staple found on the clubs of countless tour winners.
So when Golf Pride set out to celebrate our 55th anniversary, it only made sense to marry the two together.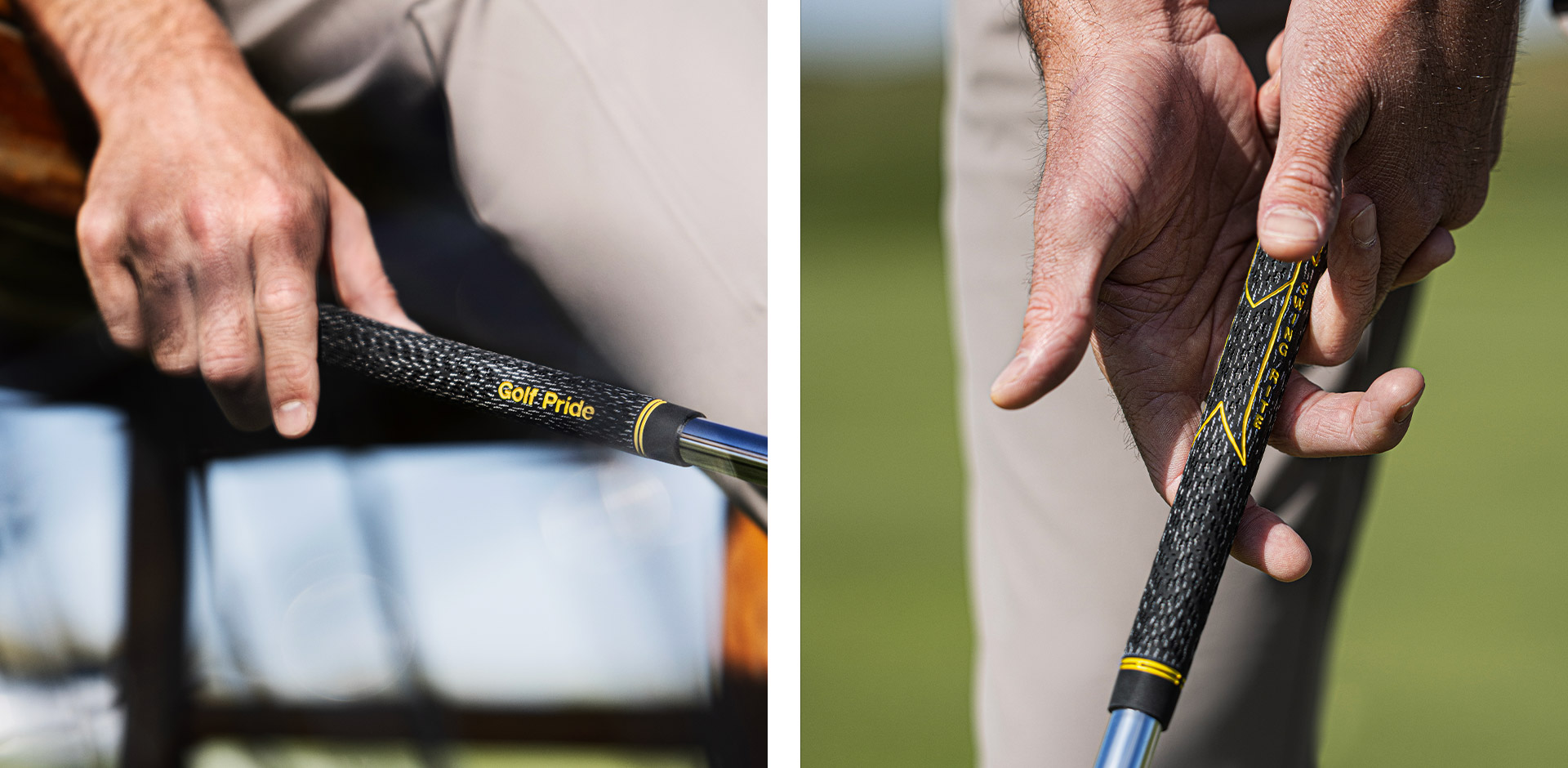 In 2004, Golf Pride combined the performance and feel of Tour Velvet with the revolutionary Grip Rite Swing Rite visual aid of the Victory – creating V55. An ode to historical design packaged in modern-day performance.
This new grip gave golfers the perfect blend of feel – with just the right amount of softness to comfort hands and firmness to provide feedback to the better ball-striker. And like both of the grips that came before it – V55 quickly became a cult favorite amongst amateurs, equipment junkies and even tour pros. Over the years, V55 has been one of the most asked-for grips on tour trucks – racking up multiple tour wins.
The Grip Rite Swing Rite visual aid. The perfect blend of firmness and softness. The mash-up of two Golf Pride classics. You can find it all in V55.
If you know, you know. And if you don't, now you do.