Athlete Spotlight: Aimee Cho
Last Updated:

January 27, 2023
3 min. read
Following a global start to her golf journey, Aimee settled in the United States where she continued to grow as a player. Her experiences playing all over the world and competing against the best eventually helped her to earn a full scholarship to the University of Florida.
Aimee's golf career was cut short with an injury a year and a half into her collegiate career. "I hurt my back really badly and the doctor told me I couldn't play golf anymore. That was devastation. It was really tough to get over it. It took me a couple of years." Her injury left her with a decision. She could leave the game forever or she could find another way to make an impact in the golf world.
She decided to take a chance and become an instructor where she had to fight everyday to be taken seriously. As a young Asian female, she faced lots of biases from golfers, but that didn't stop her from creating golf content and instructional videos to help golfers improve their game.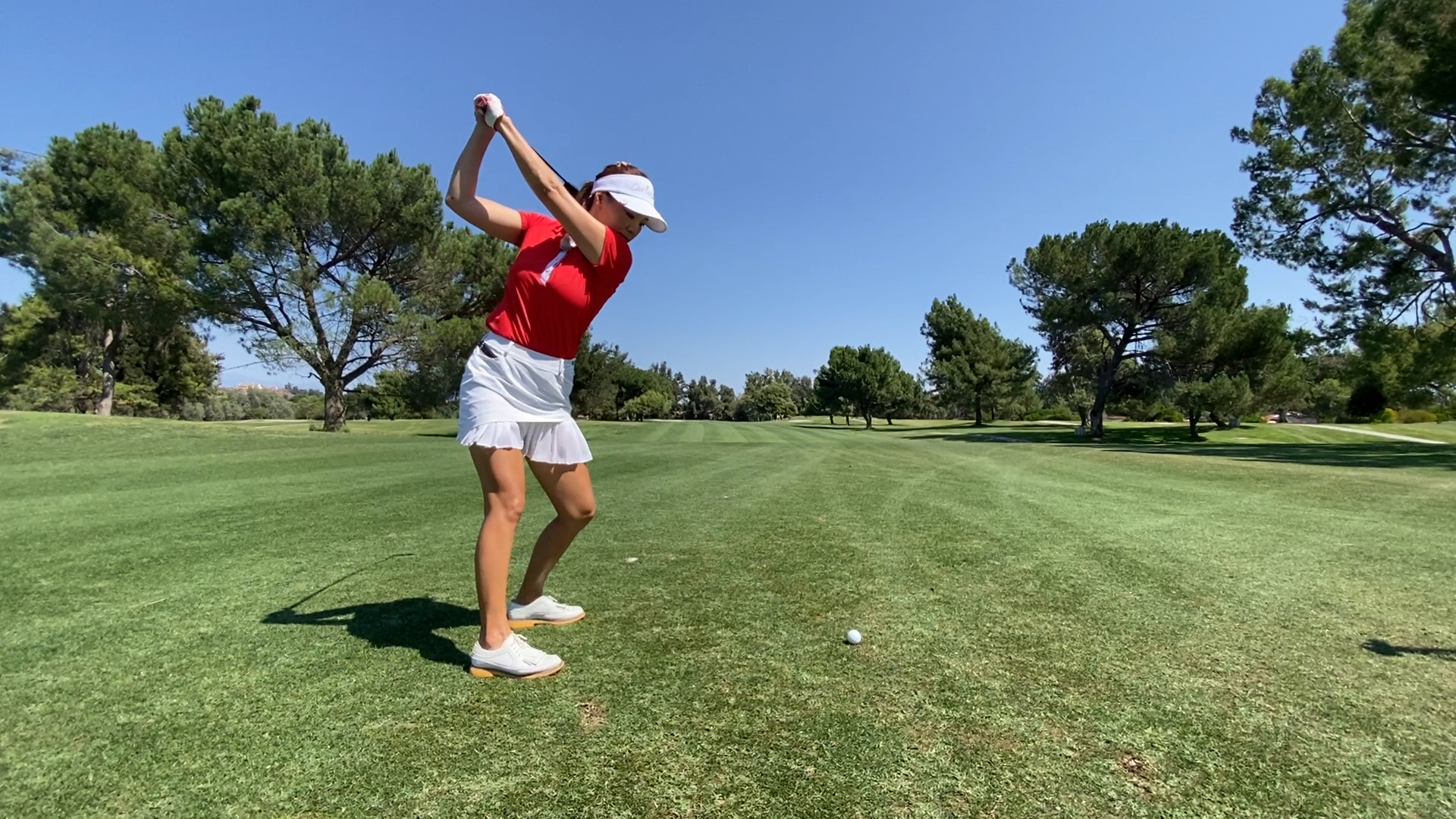 That chance eventually paid off. After seven years of hard work, Aimee has grown her Youtube channel to several hundred thousand subscribers, reaching golfers all over the world.
"I see that my audience is from all over the world, all ages, all genders and races. Social media platforms are such a powerful tool to get all the messages out there and to help people who are struggling with their golf games is wonderful. To have a voice in the game, I'm really thankful for the opportunity."
Aimee's voice continues to have a greater impact on the industry. Among other recognitions, The LPGA Women's Network named her as one of 22 women 'spearheading a revolution in golf'. With her platform, Aimee is using her voice to help golfers everywhere feel empowered in confidence as they find their place in the game.
Follow Aimee on Instagram, subscribe to her YouTube channel and explore her online coaching for even more tips.