Breaking barriers and changing the game with Roger Steele
Last Updated:

September 21, 2021
8 min. read
Golf is at an inflection point. How golfers look, talk, act, and relate to the game is changing – and that's a good thing.
Roger Steele is a refreshing – and unabashedly different – voice in the changing golf media landscape.
Golf has opened a multitude of doors for him, even if he's had to kick them down himself. Now, he wants to hold those doors open for others.
We chopped it up with Roger about his relationship with the game, what golf gets wrong (and right) in trying to reach new people, and much more.
How did you get into golf?
My dad played golf all the time while I was growing up on the west side of Chicago, and he would just take me to the golf course with all his friends. I didn't really latch on to it as a kid but I was introduced to it pretty early. I played some as a junior and in high school, but I quit once I got to college and finally got away from my parents. 
How did you get (back) into golf?
I majored in civil engineering in college – and realized I hated it when I got to my first job. They would give us days off for client outings to go play golf, and I was looking for any excuse to get out of the office, so I started slowly getting back into playing in 2013.
Golf took over my life to the point where I quit my engineering job in Chicago and moved to Los Angeles with basically nothing but my golf clubs.
What do you do now with Hipe Media?
I'm pretty much self-taught on the creative side – got my first camera, learned video editing, and discovered I had a knack for storytelling. When I first moved to LA, Urban Golf Performance let me get my feet wet on the marketing side. Then (former Korn Ferry Tour player) Danny Wax gave me some money and helped me found Hipe Media.
Pretty quickly, we started working on creative content with athletes – the Gretzky's, (New York Yankees outfielder) Aaron Hicks – and brands like Adidas and Trap Golf.
When COVID started, though, I went from having a pretty sustainable workload to having nothing to do. So I thought I should probably start telling my own story and focusing more on golf and the response was crazy.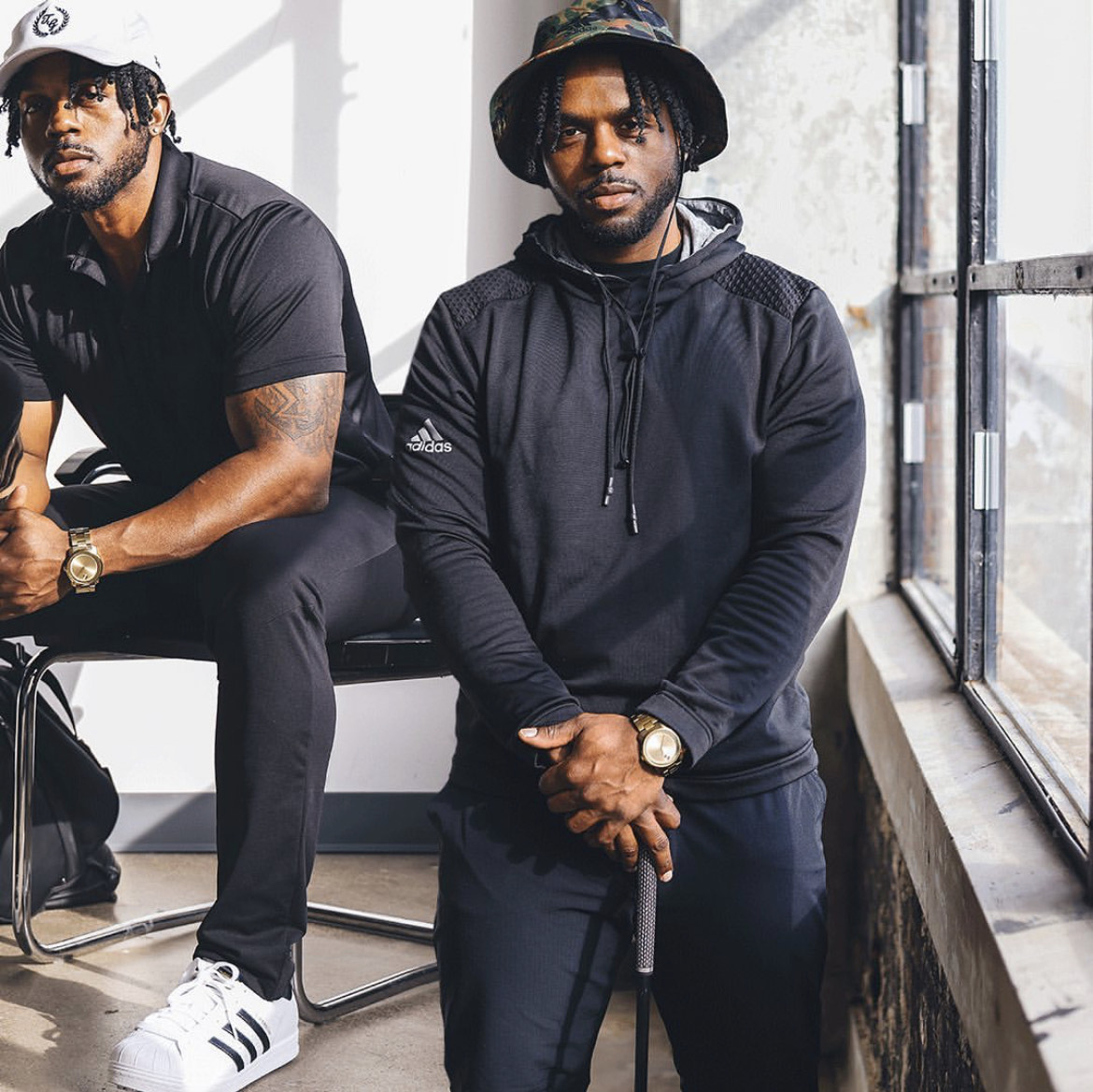 You come from a place where golf wasn't even on the radar for most kids. What does golf get wrong in trying to reach new people?
It's a matter of effort. One thing I heard when I was at the PGA Show a few years back at a diversity and inclusion panel, these leaders thought the golf landscape was going to fix itself or balance itself out, and that's just not the case. To introduce people to golf, it requires real effort. 
My dad put his hand on my neck when I was young and dragged me to the course, and he still couldn't really make it stick – my friends were playing basketball and made fun of me. If you truly want that type of change, it's got to be very intentional. People don't realize how intentional you have to be, and even well-intentioned people are missing the mark, doing things in small ways and then laying their head down at night.
If I knew I needed to hit 10,000 balls to get better at golf and only hit 100, did I really try?
What does golf need to do better to reach underprivileged communities?
You have to empower the leaders in those communities. There's a coach, a parent, who's leading the charge for golf in those places. They need your blessing and support to be able to help these kids. My dad and I do a junior golf camp every year at Columbus Park, where I grew up playing in Chicago. 
We do our best to get kids to come, but often it's a parent or grandparent making sure they show up. The things you have to fight against are these street lifestyles, alternative choices, those things are very convincing to a kid when it's all you know and it's your environment. 
They're looking for people around them who are thriving, so if you give them a bad or watered-down experience with golf, how are they going to gravitate towards the game? Empower the people in the community to do more. If they don't have parental or guardian support, you're not going to win.
Tell us about your involvement with Youth On Course (YOC).
Man, it's so important. Columbus Park is a goat track but still charges like $25 to go play. Asking a kid to pay that much to come walk a course is just not reasonable if you want them out there often.
At that same PGA Show, I met a guy named Michael Lowe, who turned out to be the VP of Programs with Youth On Course. He started breaking down YOC and what they were about. YOC offers kids the chance to play (more than 1,400) golf courses all over the country for just $5.
Here's the thing: You can get kids introduced to the game easily, but beyond that, what opportunities are there to retain kids and give them places to play? If you can give them 5 bucks and some clubs to use, you're attacking that access issue head-on.
*Note: Roger and crew recently completed the 100 Hole Hike at The Dunes Club in New Buffalo, Mich., playing 100 holes in one day and raising more than $60,000 in support of Youth On Course. Learn more about the 100 Hole Hike here.
What are people doing at an individual level to help grow the game and make it more accessible?
It's all about what you can allocate, but that's hard to answer because it's one of those things where you know it when you see it. 
From my personal network of people, it's this receptiveness to showing up when I need something. If it's an opportunity I could benefit from, they put my name forward. It's support, backing, anything people can do to help move things forward. 
It's not everybody's duty to save people in the fight who are not in the fight, but I definitely think the people who are fighting for change always have facilitating progress top of mind.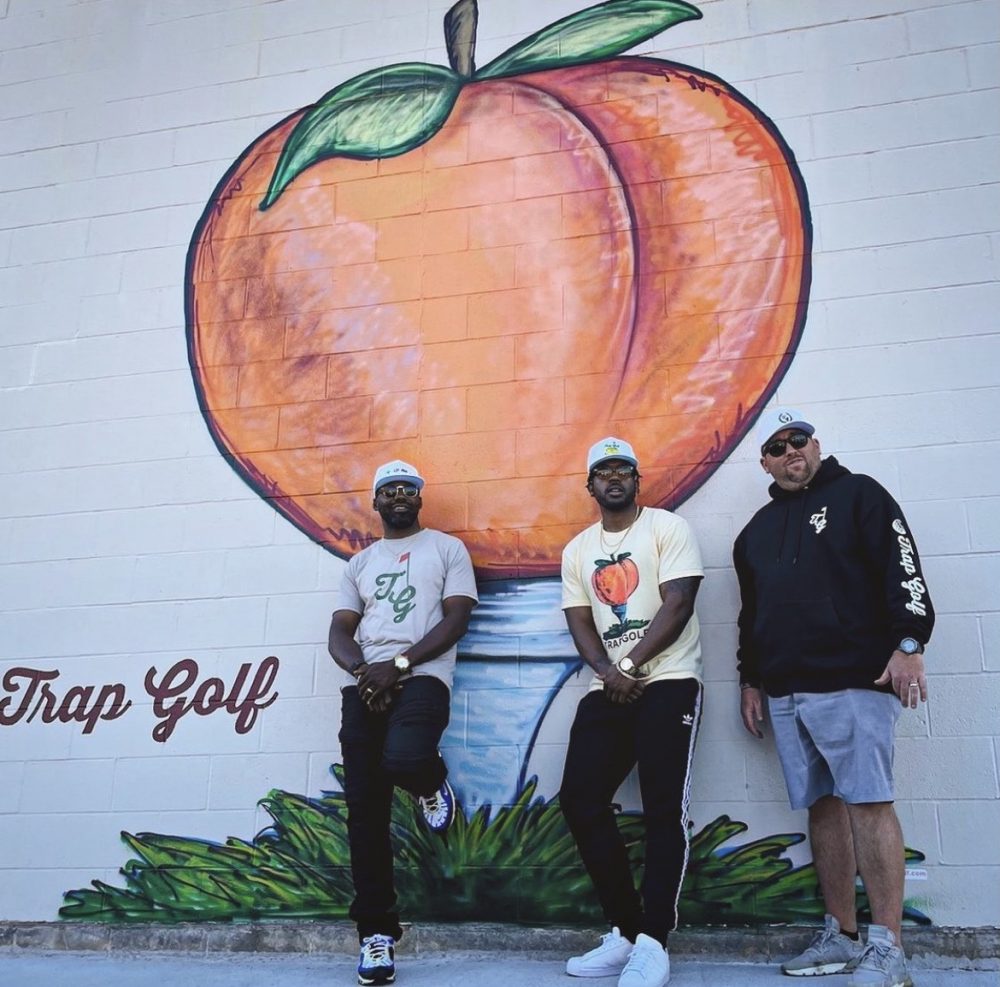 What's the story behind Trap Golf?
That all started with Wayne Birch, who was one of the only black caddies on the PGA Tour. He grew up on the westside of Atlanta, where golf was a huge opportunity for him to alter the course of his life. He put the same energy into golf as he saw his friends put energy into things they shouldn't have been putting their time into. 
The Trap Golf name just comes from the fact that you can trap and hustle through the game of golf and get the same or better results without any of the consequences.
(Aaron) Munn, with his art ability, brought this culturally relevant art and tells a super authentic story. It was perfect timing for us when we linked up and never felt like something I had to sell. My message was, pick up a golf club and see what happens.
Who are you trying to reach?
Underserved communities need to understand the opportunities that exist through golf, and the people that control things in golf need to understand what it's like to come from an underserved community.
I'm not for everybody – I want to talk to people who want to listen. At the same time, I'm not trying to take people on guilt trips. I think there are ways to enjoy social progress and want us all to bridge gaps. 
The way I saw golf growing up and the way I hear other people talk about their experiences with the game growing up, there's no telling how much more invested I would've been. 
If some of these underprivileged kids had these types of facilities and opportunities to enjoy and connect with the game, they could see it as a pathway.