Bryan LaRoche: From DJ to Finding His Sweet Spot in Club Fitting
Last Updated:

August 3, 2021
5 min. read
Bryan LaRoche has never been one to sit still.
That explains a lot when you ask LaRoche – the man behind @BryanGolf on Instagram and founder of custom clubfitting shop BryanGolf – how he went from country radio DJ to where he is now.
On the surface, it seems like an odd transition – radio jock to a highly-regarded club-fitter & builder? To hear Bryan tell it, though, golf has always been on his mind. It was only a matter of time before the game came full circle.
Golf Has Always Been There
Indiana – land of Larry Bird, Bob Knight, and Hoosiers – isn't exactly a golf hotbed. But when a young superstar named Tiger Woods came along in the late 1990s, LaRoche – and just about every other kid his age – got excited about the game.
That passion for the game translated to a scholarship to play college golf (he hated it) and a job working retail at Golf Headquarters, which featured an enormous driving range with heated bays – heaven for a golf nerd, right?
"I realized pretty quickly that I didn't like being somewhere for 8 hours, being told what to do and being forced to stick around even when it was slow," LaRoche said.
That would become a trend.
A Detour in DJing
After college, he worked odd jobs in construction and tended bar before attending broadcasting school in Los Angeles. LaRoche worked in radio for 10 years, bouncing around to major markets and moving up the ladder quickly.
"Working in radio ended up being the same story as my (golf retail) job," LaRoche said. "I would be on air for 5 hours, but only talking for maybe 10 minutes. I hated feeling like I was wasting time."
Finding a Home with Golf Fitting
LaRoche eventually settled in Miami, and golf was still calling his name. Social media had been important to his radio jobs, but he finally had free time to express his creativity through golf – and thus @BryanGolf was born.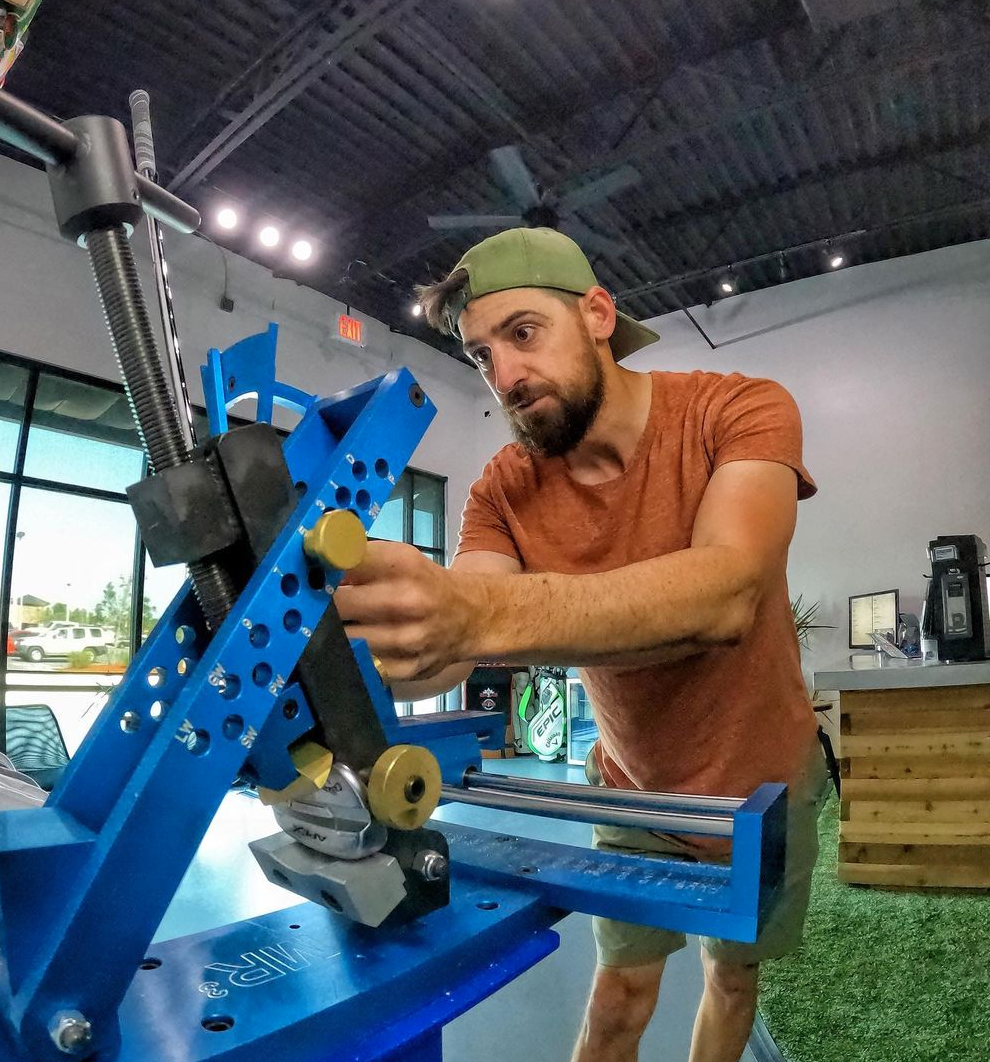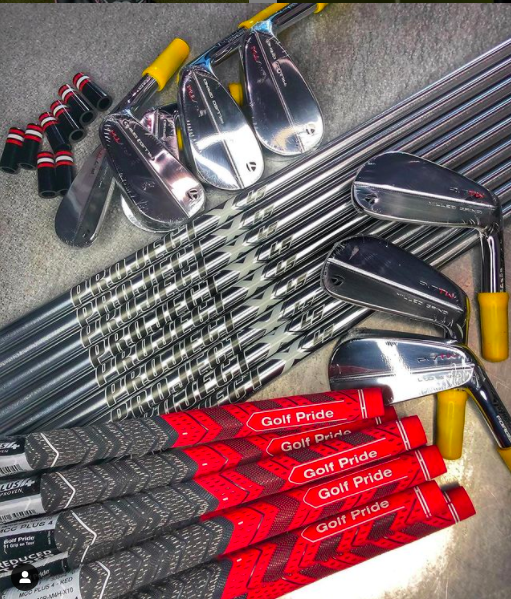 Golfers all love the game for different reasons. Some enjoy the game because it gets them outdoors; others love chasing improvement and lower scores; and some just need an excuse to relax and have a few drinks with friends.
LaRoche was always the guy who would read Golfsmith catalogs cover-to-cover and wanted the latest and greatest clubs and equipment.
He was able to work out a deal with a club fitting company based out of PGA National in Fort Lauderdale, Fla., where he'd receive free equipment and golf in exchange for social media posts. And, when LaRoche's radio contract ended, it just so happened that the same club-fitter had a job opening.
Once an equipment guy, always an equipment guy.
"I quit radio, and my wife hated me for it," LaRoche said. "But, I knew I had the knowledge and that if I struggled for a few years and kept creating content, maybe I would have my shop one day."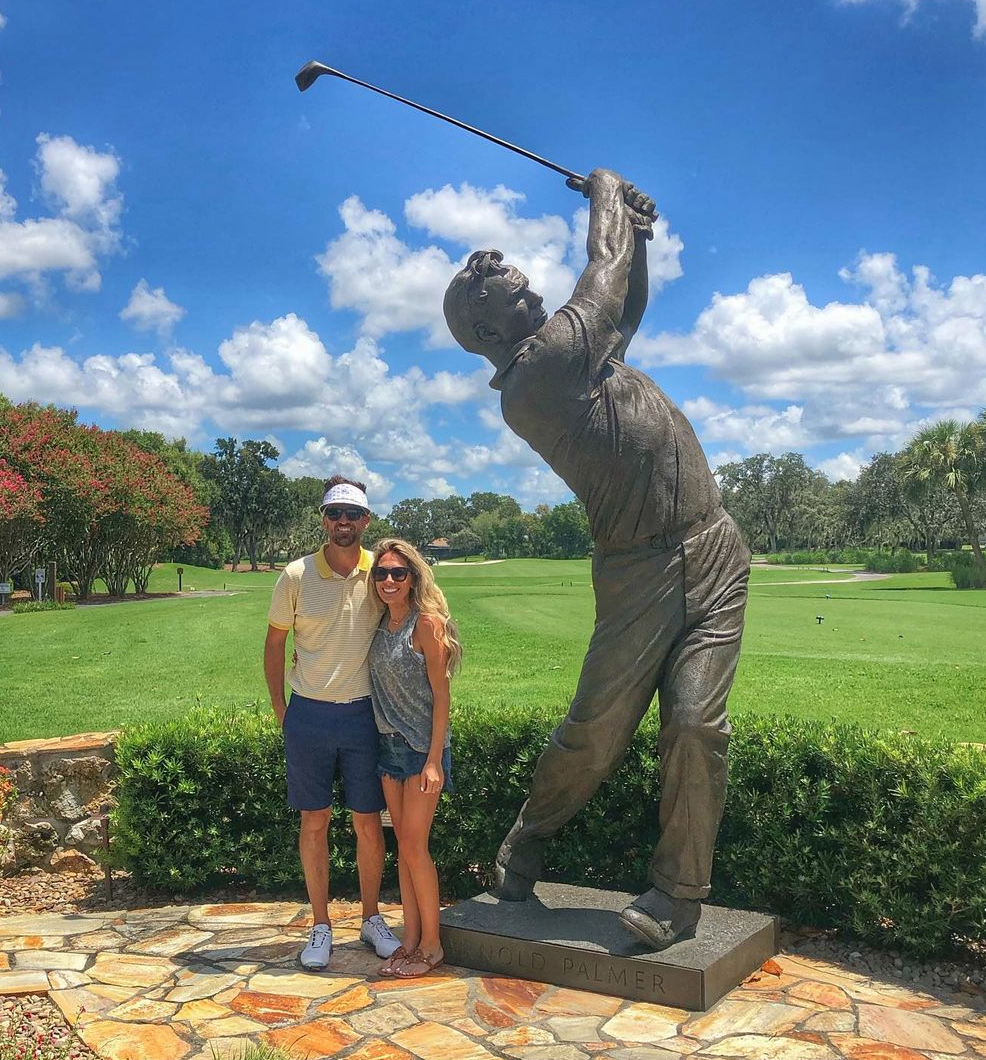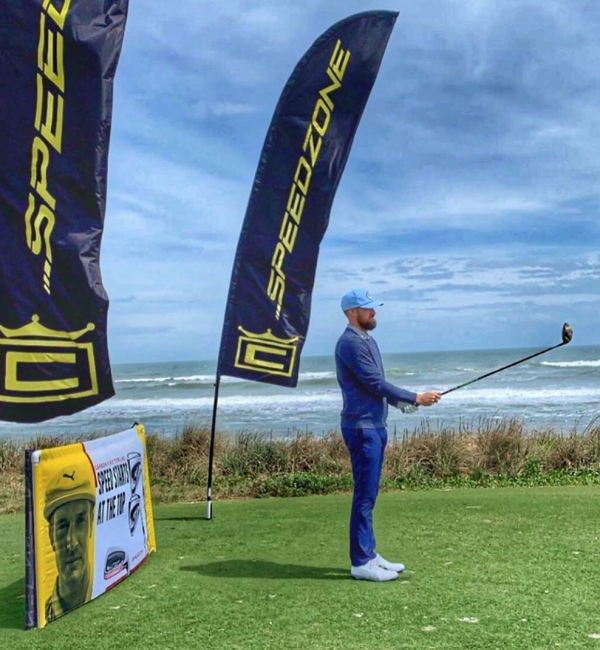 Hard Work Pays Off
As the club fitting industry has grown over the past decade, a few major players like Club Champion and TrueSpec have risen to the top. Big-box retailers like Golf Galaxy and the PGA TOUR Superstore offer fitting, as well.
But, what if you want a more personal experience?
That's what LaRoche's fitting and building studio, BryanGolf, is all about.
"I'm not here to grow this to 50 stores – that's not the goal," LaRoche said. "It's a family-owned business and we want to do it on our own terms and work for ourselves."
Because of LaRoche's brand on social media – more than 33,000 people follow him on Instagram – the fitting business was steady from the get-go, both from locals and golfers from outside the state of Florida who trusted his expertise. He estimates nearly half of his business comes from golfers who found him via social media.
"Not everyone can do that, but we did a great job of a slow burn where we developed relationships over the years via social media, and they had a reason to come buy something from us," LaRoche said.
As it happens, LaRoche has been back in front of a microphone with his recently-launched BryanGolf Show podcast.
Instead of talking about country music, though, he's talking about what he knows and loves most: golf. Once a broadcaster, always a broadcaster.
Follow @BryanGolf on Instagram, or visit bryangolf.golf for more information on his club fitting services, podcast, and more.