More than MS, how Randy Voss found a way to play the game
Last Updated:

August 10, 2021
5 min. read
Randy Voss was age 60, playing the best single-digit handicap golf of his life and looking forward to a whole lot more as retirement gladly loomed on the horizon.
A native Chicagoan who grew up playing hockey, golf had taken ahold of him on a family vacation to western New York in the early 1990s "when I shot about 200 but had the best time. That's when I got lost to golf." The career sales, marketing and product development executive carried that on to family residences all over the country and always took his hockey turned left-handed golfer swing to various golf club memberships.
A Diagnosis That Changed Everything
The peak of his golf game – down to a 6-handicap – came over the last decade as he was playing at home club Arroyo Trabuco Golf Club in Mission Viejo, Calif. However, one July afternoon in 2017 he played the usual Sunday afternoon round and came home with "this weird, burning sensation in my feet and I couldn't feel my toes." Over a four-week period, the "bottom literally fell out" as numbness was experienced in his legs, torso, chest, arms and hands as his golf game deteriorated quickly.
I will never forget one of my last rounds. The ranger had to come and get me off the course. I went into the locker room and cried for an hour. I had no idea what was wrong with me.
"Everything was so disconnected, and I could barely get the ball a foot off the ground," Voss said. "I will never forget one of my last rounds. The ranger had to come and get me off the course. I went into the locker room and cried for an hour. I had no idea what was wrong with me."
A doctor visit the following week resulted in 10 hours of MRIs, spinal taps and blood tests.
"The good news is you don't have cancer," the doctor finally revealed, "but you do have Multiple Sclerosis."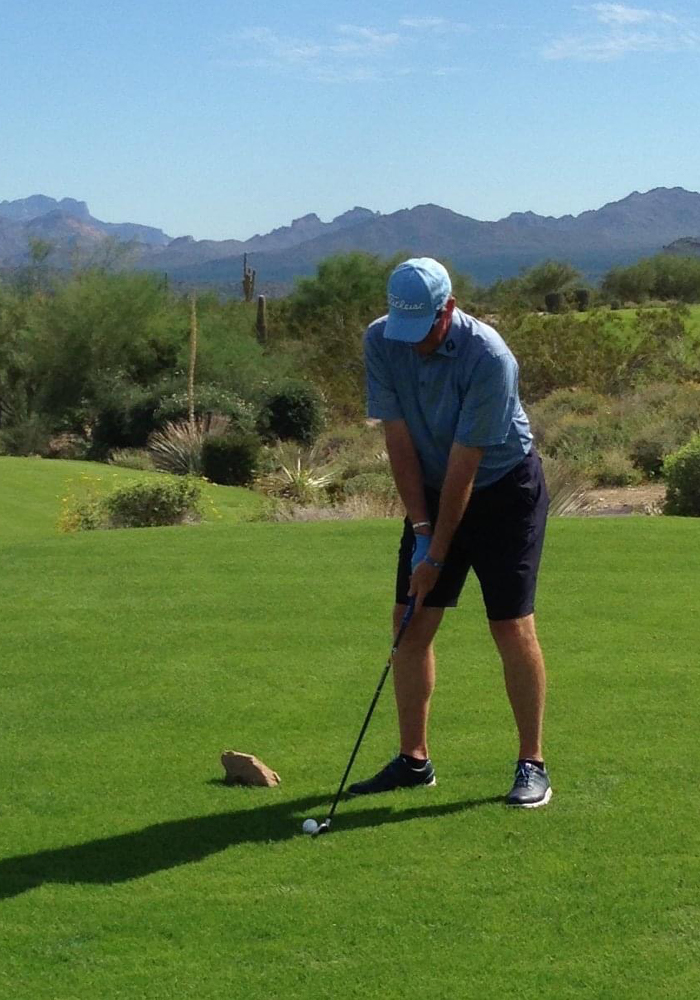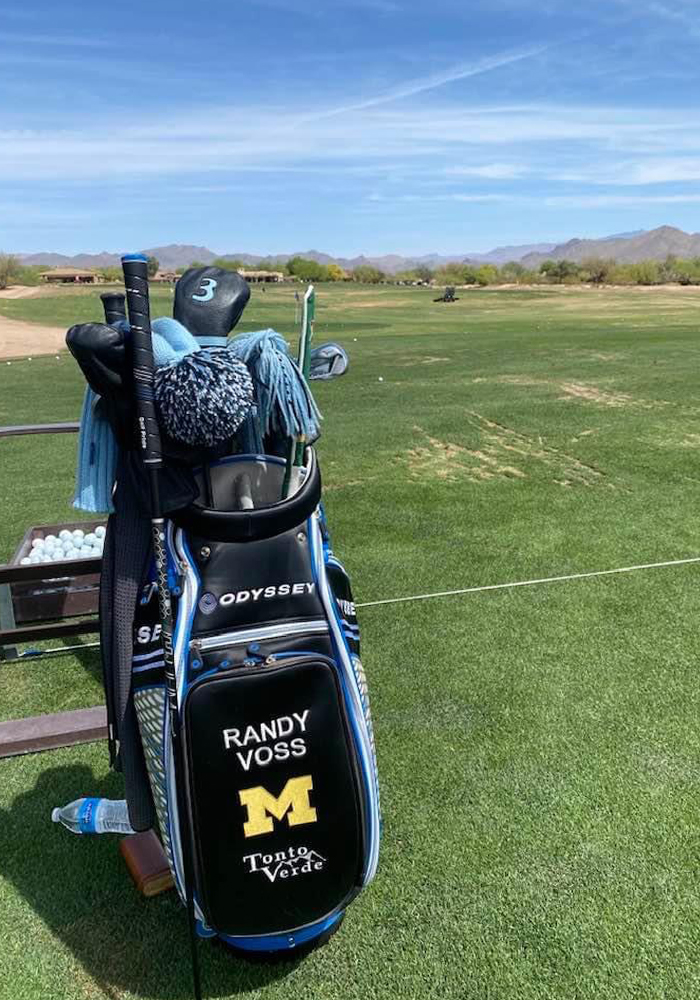 That was Aug. 16, 2017, when Voss was diagnosed with the "unpredictable disease of the central nervous system that disrupts the flow of information within the brain, and between the brain and body," as defined by the National Multiple Sclerosis Society. One final try to play golf met with resounding failure, and Voss was resolute that golf was in his past.
"If we met face to face, I would look like some normal schmo," Voss said. "But you don't see what's going on inside of me. MS is different from person to person."
The Golf Grip That Kept Him Going
However, a couple of friends he played with weekly relented. An assistant golf pro at Arroyo Trabuco, Bobby Nichols, called to urge him to come out. Another staffer, TaylorMade Hub employee Mike Fischer, jumped into the mix in 2019. They watched him struggle hitting balls on the far end of the practice facility, took measurements, asked questions, and experimented with various golf club remedies. Longer shafts were put into his clubs, special clubheads were tweaked, the lofts and lies altered and, most importantly, specialized Golf Pride grips were developed to create a sense of feel, one club at a time over four separate fittings. A Golf Pride grips user for most of his golf career, Voss had become a fan of the Golf Pride Tour Wrap 2G all-white grips prior to his bout with MS.
"Golf Pride CP2, Jumbo Size, a minimum of five wraps underneath," Voss said of his new grips that "allow tactility since I have no feeling in either hand." Popular oversized putter grips were considered as a guide to a larger grip size "akin more to a baseball bat so I could feel something."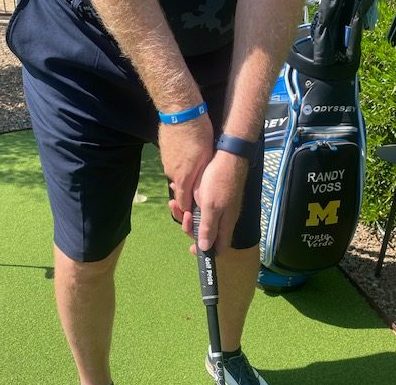 "It was a watershed moment for me," Voss said. "I wish it solved everything for me. I still have a significantly diminished capacity. MS is brutal every minute of every day. I can't thank them enough for pushing and helping me."
At his home club today, the Tonto Verde Golf Club in Scottsdale, Ariz., Voss, now age 64, gets on the course two to three times per week, whether it be for a half-hour, four holes or a full 18, depending on how he is feeling that particular day.
"I won't let this beat me," Voss said, then pauses. "But at the same I've got to be realistic. And very emotional."
Voss said his story of at least visiting the course or getting altered clubs doesn't relate to others with MS.
"The disease affects each individual in a totally random and different way," Voss said. "I know some who have MS who require motorized scooters and can't even get on the course. I'm fortunate someone showed kindness, empathy and friendship and refused to let me walk away from my love and passion for golf. I'm glad to be able to hang on and make a swing.
"When it gets cooler in Arizona this fall, I'll be out there trying to play more."