For Willie Mack and the APGA, Equity Paves the Road to the Top
Last Updated:

September 2, 2022
10 min. read
Nearly a decade ago, Willie Mack III was a struggling young golfer who occasionally bedded in his high-mileage car to save money as he sought the Holy Grail of golf, the PGA Tour. Many have traveled this road on lower-level golf tours and met their demise, but Mack was a Black man swimming harder upstream.
With the recent understanding in golf that diversity is a vital issue, the word "opportunity" keeps knocking its way to the top of the conversation. For many Black golfers, the chance to make it to the biggest stages of professional golf relies on the importance of equity in experience: quality courses, equipment and instruction like those who may be more well-heeled and connected to navigate that path. Currently, there are only four Black golfers on the PGA Tour: Tiger Woods, Cameron Champ, Harold Varner III and Joseph Bramlett.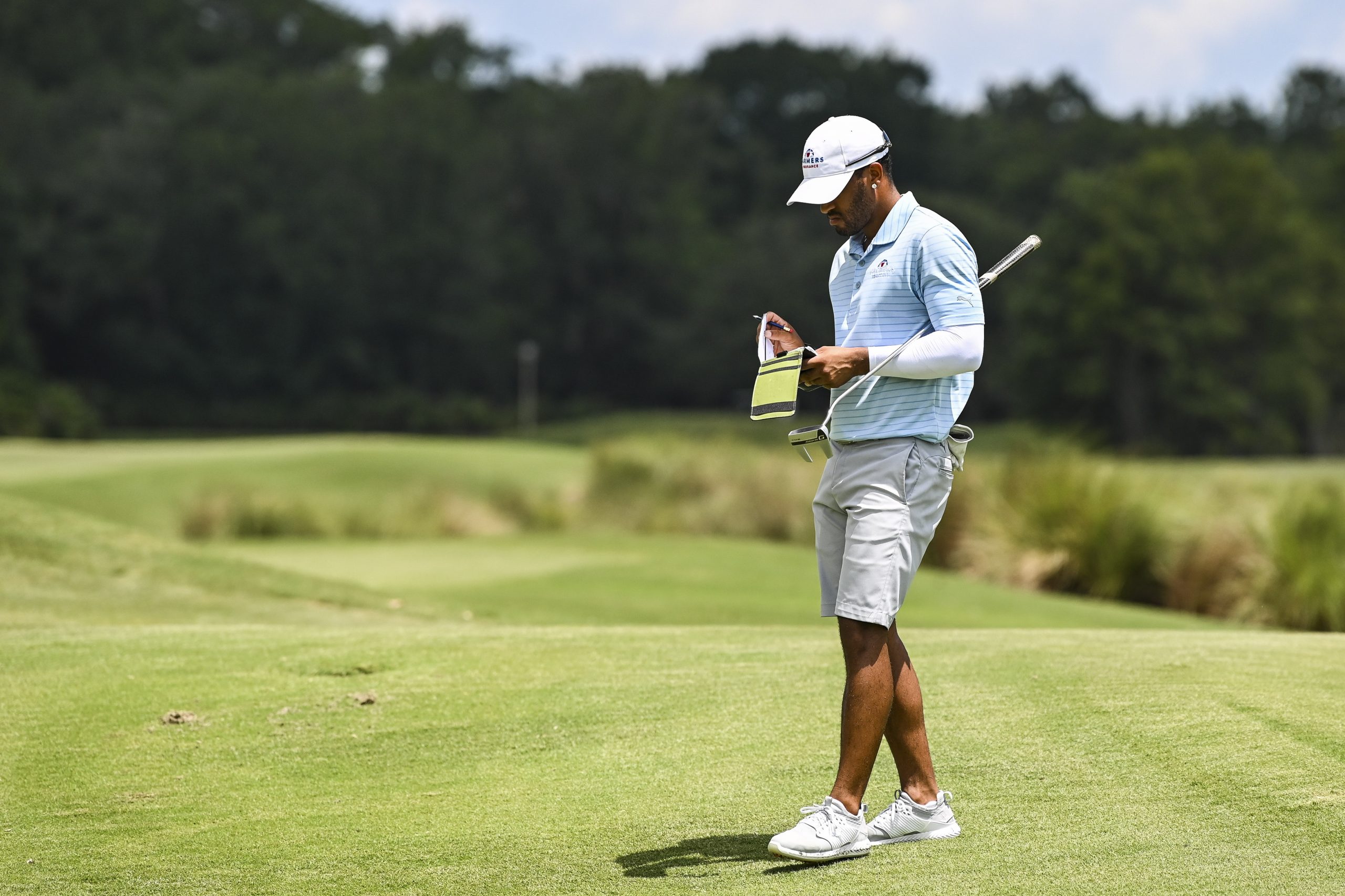 The Advocates Pro Golf Association Tour
The Advocates Pro Golf Association Tour (APGA) is finding its niche in this process. In its 11th season, the tour is a non-profit organization with a mission to prepare Black and other minority golfers to compete and win at the highest levels of the sport, both in competition and via careers in the golf industry. The fledgling tour in 2010 had a total purse of $40,000 and held tournaments at two public courses and had minimal corporate sponsorship. This year, there are 14 tournaments, totaling more than $500,000 in purses and each with a minimum $7,500 first-place prize and up to $25,000, and fields of play including Tournament Players Club courses and PGA Tour venues such as TPC Sawgrass, Scottsdale, Deere Run, U.S. Open site Torrey Pines and PGA Championship and Ryder Cup venue Valhalla. On board for corporate support are the PGA Tour, Lexus, MasterCard, Farmers Insurance and the PGA of America, offering not only competition but career development and mentoring resources.
A lot of golf people watch the NFL, MLB and college sports and cheer for Black athletes in those arenas. On the golf side, that rarely exists.
The APGA is also inclusive instead of exclusive. The United Golf Association of the 1930s, '40s and '50s was formed to provide professional tournament golf for minorities when the PGA of America, in the days before the PGA Tour, didn't allow Black golfers. That was like the Negro Leagues' period before Jackie Robinson broke Major League Baseball's color barrier in 1947.
Willie Mack's Journey
Mack has become the bright light for this new path. The Flint, Mich., native with a quiet but determined makeup celebrated his 33rd birthday in mid-August and has won more than 65 times on various professional tours, many where you had to win just to make ends meet. As the calendar turned to 2021, Mack has found new success. He was a substitute for COVID-19-laden pal Kamaiu Johnson at the San Diego PGA Tour event in January, taking Johnson's sponsor exemption for his first career PGA Tour start. He lunched with Tiger Woods in Los Angeles – three days before Woods' Feb. 23 car accident – as he played in the LA PGA Tour event on the Charlie Sifford Exemption for promising Black golfers, in honor of the pioneering Hall of Famer. He received exemptions into a handful of Korn Ferry Tour and PGA Tour tournaments, finally breaking into the weekend in mid-summer with fine finishes in the Rocket Mortgage Classic and John Deere Classic.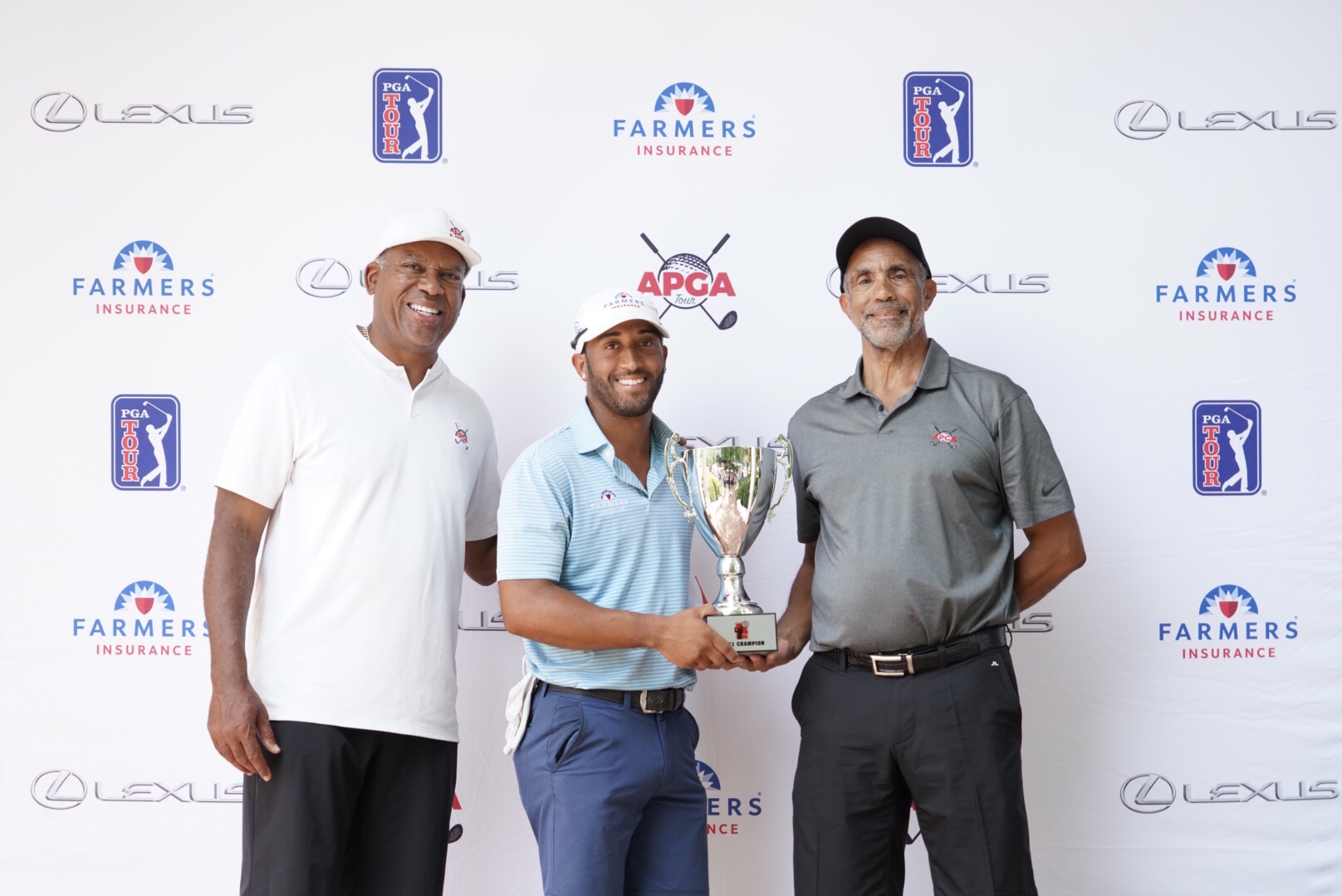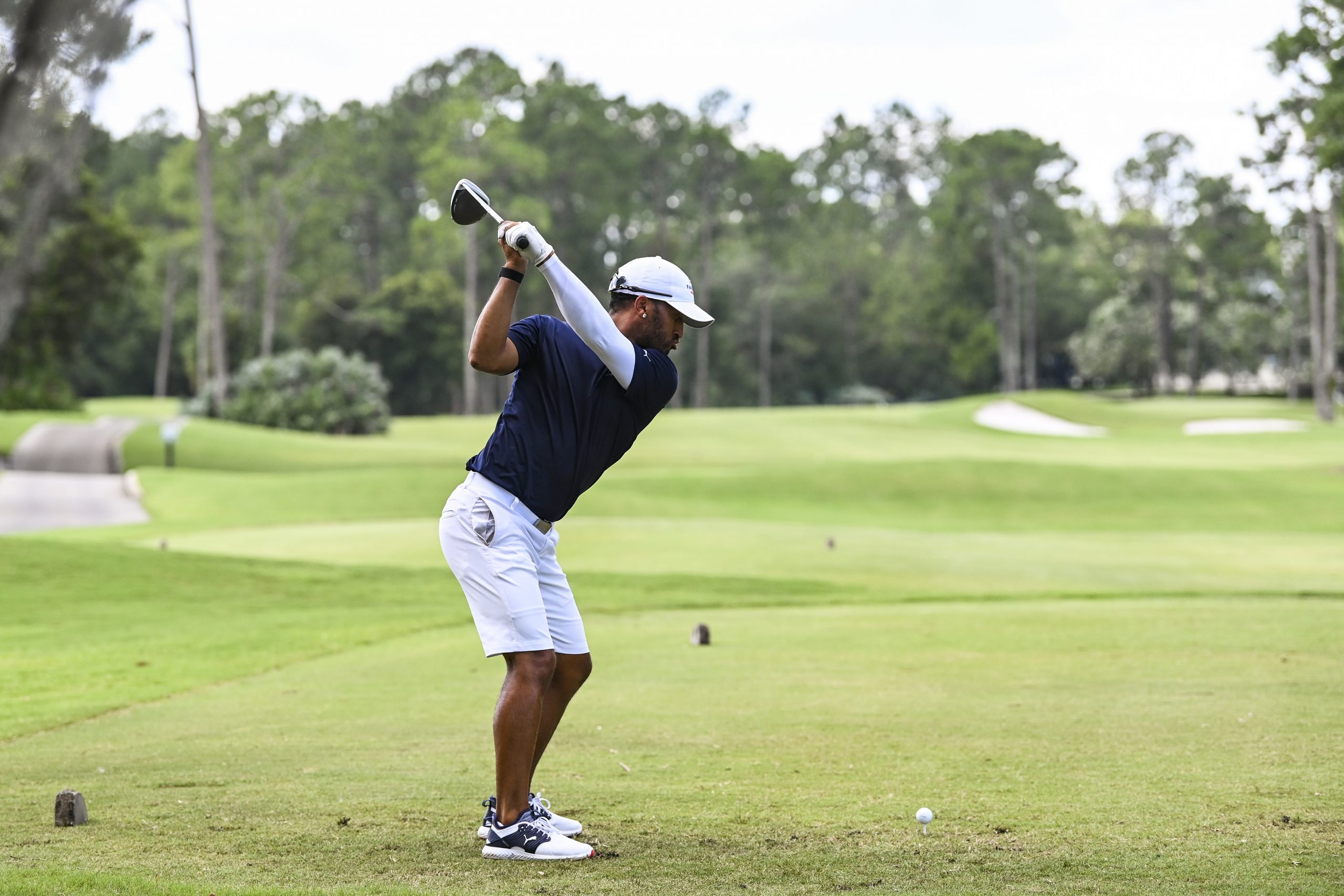 As August came, Mack was on fire in the APGA, shooting 69-69 at TPC Sawgrass, home of The Players Championship in Ponte Vedra Beach, Fla., followed the next week by going even lower near Atlanta, at TPC Sugarloaf, with scores of 65-64 leading to a win and APGA player of the year honors (for a third time) and a $27,500 payday. Billy Horschel, a PGA Tour veteran, sponsored the Sawgrass event. Todd Anderson, one of the game's top teachers at Sawgrass, has been helping Mack refine his swing to develop consistency. A spot in what amounts to golf's Class AAA level, the Korn Ferry Tour, awaits this fall when Mack goes through that tour's Qualifying Tournament beginning in late September, getting him one step closer to a dream.
The better the competition, the better it makes your game.
"The last three or four years, the APGA has really grown," Mack said in early August. "I don't know any other tour, other that the PGA Tour, that currently plays better courses. When I first started playing in APGA events, the big focus was on getting more diversity in the game. Recently, everybody has been playing there, not just African-Americans. The better the competition, the better it makes your game."
To bring his story full circle, the player of the year honor earns the use of a Lexus for a year, appropriate for his positioning on an interstate roadside in 2018 when his car caught on fire and was destroyed. The first thing he rescued from the fiery vehicle was his golf clubs, not his wallet or clothes.
"Maybe in the early stages it was a little bit embarrassing, but I'm glad I went through it, and it made me a better man and a better golfer today," Mack said earlier this year. "You can have all the talent in the world, but if you don't get the opportunity to show your skills and your game to the world, it's kind of blah."
As veteran Black golfer Tim O'Neal, 49, stated about the new opportunities, "It's a step in the right direction. We're not there yet." The APGA is a pathway and not a destination. Mack's achievement earned a spot in Korn Ferry Tour qualifying, but he must navigate all three stages, and waits to see where else he plays this fall. The APGA will play in Pennsylvania, Atlanta and LA before year's end.
The tournaments in Ponte Vedra Beach and Atlanta displayed the depth of this excursion.
Meet Maurice Allen
There was Maurice Allen, a 39-year-old, charismatic former track and football athlete from Orlando who made a name for himself on the long-drive circuit, capturing the 2018 World Long-Drive Championship as the first Black male winner. Allen is notable for his Ric Flair-like exultations when he hits a long drive and completed a seldom-seen blast across Niagara Falls in 2019. Upon his 2018 victory, he dedicated a large percentage toward charity in his inner-city Orlando neighborhood. Alas, when COVID-19 struck, it sidelined the top level of long-drive competition. In January, Allen fractured his left hand during an exhibition in Orlando. After recuperating this summer, Allen is now focused on playing "regular" golf, something he didn't try competitively prior to long driving. He shot two rounds in the 80s at Sugarloaf.
"I think the biggest issue right now in golf is nobody is looking at Black golfers and taking them seriously," Allen said. "It shows that being Black is still at the bottom of the barrel in golf. A lot of golf people watch the NFL, MLB and college sports and cheer for Black athletes in those arenas. On the golf side, that rarely exists."
Still, Allen's passion drives him. He will play later this summer and fall, looking for better rhythm, an understanding of his enormous power and a focused mental approach until "I can consistently shoot in the 60s." He is also battling age, as Cole Smith, the Executive Director of the APGA, notes the average age of APGA participants has gone down from the late 30s a decade ago to late 20s today.
"I've just gotta be me, all the time," Allen said.
Young & Awesome
Then there was 15-year-old Awesome Burnett of Flower Mound, Texas, named after college basketball analyst Dick Vitale's boisterous, "It's awesome, baby!" (And he has a younger sister, Amazing). With some success at American Junior Golf Association events this summer, he received a spot in the TPC Sawgrass tournament. Despite shooting two rounds in the 80s, rubbing elbows with older Black golfers allowed him to continue learning the ropes for a sport he fell in love with as a toddler because he saw somebody like him, Woods, playing golf.
"When I was that age, I didn't have anything like that to play in," Mack said. "I played a couple holes with Awesome in a practice round and his game is good, especially from the back tees at TPC Sawgrass, one of the hardest courses on the PGA Tour. That can only make him better. Hopefully, one day I'll see him again when he turns pro."
Change is Coming
There's a thin but long line of Black golfers who have achieved, running from John Shippen, the first American-born professional in the late 1800s, through to Teddy Rhodes, Sifford, Lee Elder, Calvin Peete, Jim Thorpe, Woods and Champ.
The current Black golfers just want an equal chance to prove their skills, a voice that is starting to be seen and heard.